This week, there are plenty of incredible fashion presentations and special events coming to Toronto Fashion Week x RE\SET, both on and off the runway. From compelling Fashion Talks panels to a glamourous Style Night to runway shows from buzzy designers such as Lesley Hampton and Mani Jassal, it's shaping up to be a season to remember.
To help you make the most of the week's festivities, we asked some of the city's most fashionable creatives — designers, artists and editors who are fashion week pros — to share their winter style advice, most-anticipated shows, and must-visit spots in the Yorkville neighbourhood. Trust us, you won't want to miss out on any of these expert tips.
NOREEN FLANAGAN, EDITOR-IN-CHIEF, FASHION MAGAZINE
New Spaces
"I love the mix of venues, from the ROM to the Gardiner Museum to the car park at Yorkville Village. It's also inspiring to attend the shows and see how enthusiastically the collections are received. Canadian designers don't often get to bathe in that kind of well-deserved warm attention and reception."

Wine and Dine
"If I can get in, if and there's time, I love Brothers Food & Wine."
Coat Tales
"If the polar vortex rears its head again, I'll be wearing my new Canada Goose jacket!"
SIMONE OTIS, P1M MAKEUP ARTIST AND SPOKESPERSON FOR BEAUTYBOUTIQUE BY SHOPPERS DRUG MART
Eye Spy
"This season many designers are gravitating toward graphic, colourful and unique eyeliner looks—we will be doing bold coloured liners such as red or true blue as well as negative space looks. These are such great trends to take inspiration from to shake up your daily make up routine. You can easily add a line of red eyeliner above the liner you usually do, to add a touch of fun colour. Alternatively, create a graphic black or white liner that best suits your eye shape using one of the many easy to use pen or gel eyeliners available at beautyBOUTIQUE by Shoppers Drug Mart."
Hydration 101
"During any fashion week that I work at, my aim is to prepare with as much sleep as I can get. I also drink soy matcha lattes and tons of water. I will definitely do a face mask as often as I can for that extra boost of moisture. I love the Shiseido Benefiance Retinol Face Mask. Liquid B vitamins are essential year-round, but I really need them during the incredibly busy fashion month!"
CORRINE ANESTOPOULOS, CREATIVE DIRECTOR, BIKO
Top Shop
"I'm always so excited to be a part of the 'see now, buy now' model of the Designer Showroom, as it's a very unique opportunity to be able to shop the looks that are being shown at fashion week. I personally love to stock up on other designers' wares while in the Showroom myself!"
Hot Topics
"I also enjoy the live Fashion Talks podcast tapings. I love Donna Bishop's interviews and insight, and it's very exciting to be a part of it behind-the-scenes."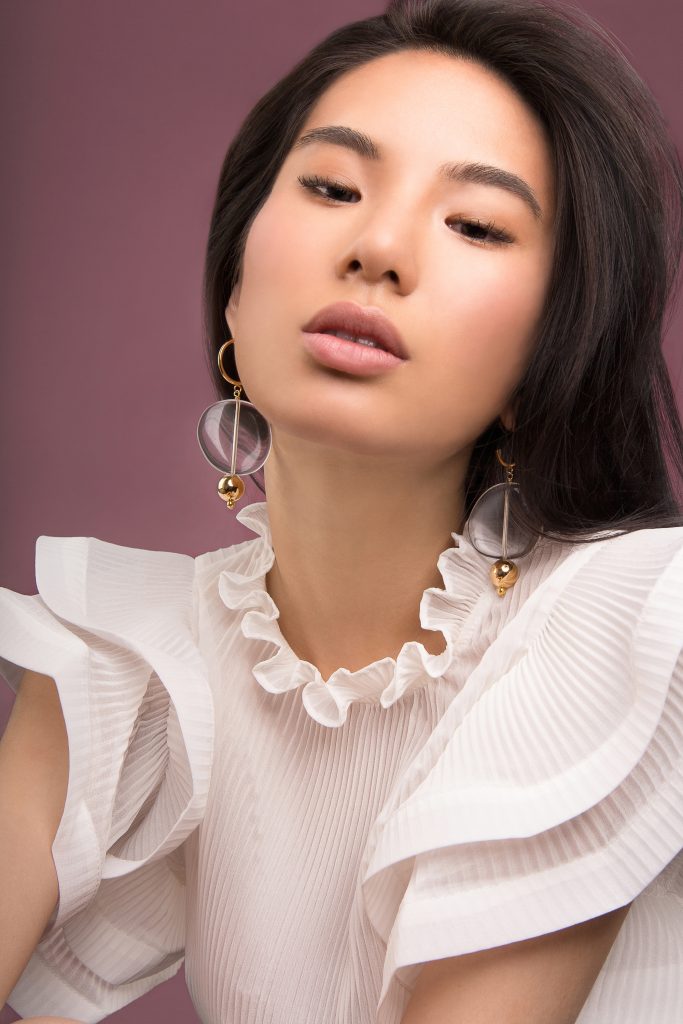 BIKO Spring 2019
DAVID DIXON, DESIGNER, DAVID DIXON
Local Time
Salon Daniel in Yorkville is my must-go spot for getting my hair done. After that, I love slipping over to Hemmingway's. It's been around for so long and always does the trick when you're craving comfort food.
Display Case
"For those that can't make my show, my collection, Bübl x DAVID DIXON will be showcased within Yorkville Village at 55 Avenue Road from February 6–20th on the second floor. The collection features bubble wrap—the universal symbol of protection—and each piece was inspired by the more than two million Canadians impacted by osteoporosis."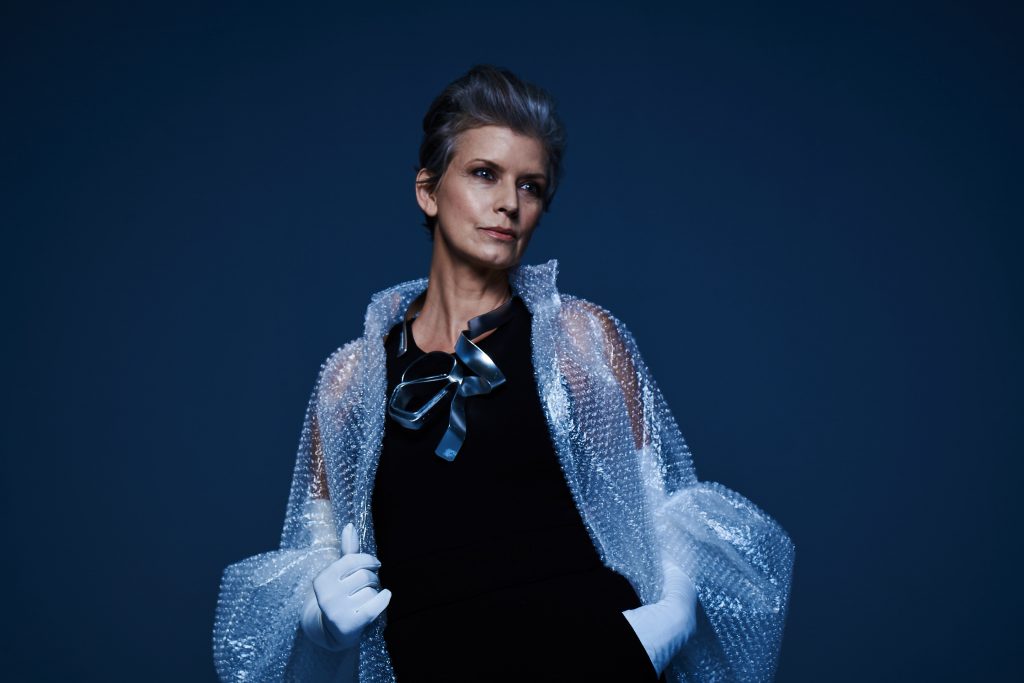 Bübl x DAVID DIXON
JENNIFER BERRY, DIGITAL EDITOR, THE KIT
One to Watch
"I'm most excited about Lesley Hampton's show at the Gardiner Museum. The 24-year-old First Nations designer has been on my radar since her SS18 show at TFW as not only a talented maker of intricate eveningwear, but one who cares deeply about inclusion and diversity—that collection was modelled by a beautifully diverse group including models from sizes 2 to 24, women of all races and a Boston Marathon bombing survivor."
Style Notes
"Don't be impractical about your footwear! (And coat, for that matter.) February in Toronto is usually a wet, snowy mess and with this year's Polar Vortex deep freeze making the winter even more extra, it's not the time to fool around in the coat and boots department. Bless us all that lug-soled hiking boots and puffers are having a moment."
ISABEL SLONE, FASHION FEATURES EDITOR, FASHION MAGAZINE
Best Bet
"Venues come and go, but the one I'm most looking forward to returning to is…drumroll please…the parking garage underneath Yorkville Village. Seriously. Last season, Sid Neigum held his FW18 show there and something about the juxtaposition of incredible clothes with the dank asphalt combined to create this electric experience. It felt like I was witnessing an Alexander McQueen show in the '90s. I'm hoping the shows taking place in the parking garage this season (Kiki de Montparnasse, Mikhael Kale) will be able to channel some of that magical energy."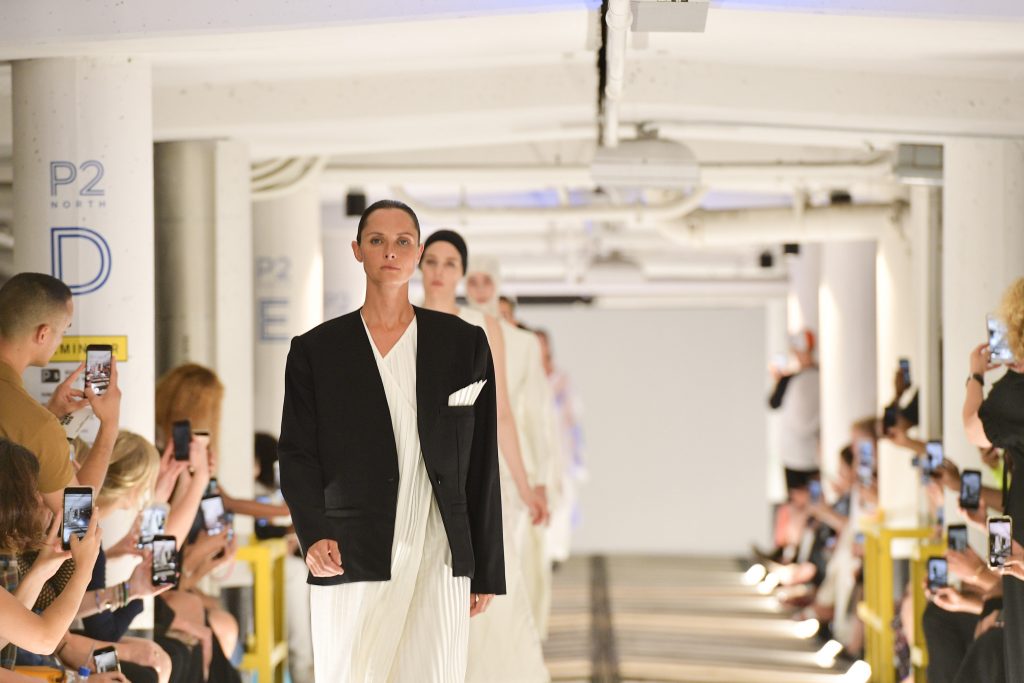 Sid Neigum's S/S '19 show