Day Two of Toronto Fashion Week began with two tapings of the Fashion Talks podcast live in Yorkville Village's RE\SET studio. Host Donna Bishop sat down with Alex Kavanagh, Leslie Kavanagh and Christine Toye from The Canadian Alliance of Film and Television Costume Arts and Design (CAFTCAD) to chat about the process of bringing a costume to life onscreen. "We use a lot of mood boards," Alex explained. "It's a great way to show off your designs to a director and make sure you're all on the same page." Alex, Leslie and Christine say that they will often source pieces directly from designers, shop at traditional retailers or sew garments from scratch for productions, and that they try to take a collaborative approach with the directors and actors they work with. You can check out some of the exciting work by CAFTCAD members in the From Concept to Creation exhibit in the atrium at Yorkville Village from now until Sept. 30. 
In the second Fashion Talks podcast taping of the day, Donna Bishop sat down with photographer Caitlin Cronenberg and set designer Jessica Ennis to discuss the making of their book The Endings: Stories of Love, Loss, Redemption and Beginning Again. "Not all endings are negative," Cronenberg explains about the theme of the book. "There's a full range we wanted to explore. The first idea was a woman who was breaking up with the camera." Cronenberg and Ennis started working on The Endings seven years ago as "a side project that snowballed," Ennis says with a laugh. One memorable shoot had actress Sarah Gadon setting fire to a shoebox of items. "It was experimental," Ennis explains. "We shot it in Thornhill, and the items Sarah burned were my ex-boyfriend boxes. We rolled up with a fire extinguisher!"
Zoff's Spring/Summer 2019 collection was titled "The Bitch at the Beach," and was inspired by designer Michael Zoffranieri's late Nonna. In fact, the first look in the collection showed a model sporting a pair of larger than life angel wings, while other garments featured soft flowing organza and sparkling crystals. "The collection echoes a strong message of sisterhood and togetherness," show notes read. "We need bitches now more than ever."
Alex S. Yu's Spring/Summer 2019 collection was called "The Abnormal Symmetry" and focused on finding whimsy through orderly precision. Maybe it's no surprise that the collection featured streamlined sportswear with a twist: a ruffle here, an asymmetrical hemline there, with flashes of midriff or exposed shoulders sprinkled throughout. The effect was polished but cool, meant for the playful sophisticate.
Hilary MacMillan's latest collection features the types of elegant, easy-to-wear pieces you would pick for a luxury vacation in the Mediterranean — so it makes sense that the Toronto-based designer was inspired by Morocco for her Spring/Summer 2019 line. MacMillan's cruelty-free clothing (she doesn't use leather, fur, skins or feathers in any of her garments) are not only-eco friendly, but also incredibly swish.
Day Two was full of more show-stopping beauty looks.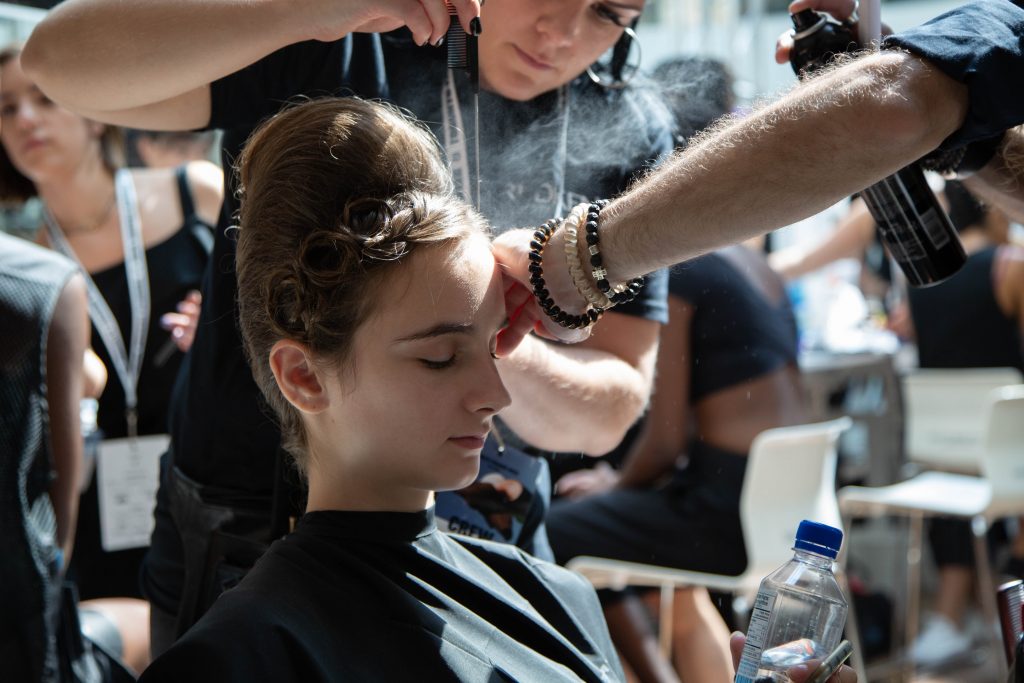 The day kicked off with ZOFF which had sentimental inspiration behind the makeup and hair look. The designer, Michael Zoffranieri, showed a photo of his grandmother to Jorge Joao, lead backstage stylist for Redken, to get inspiration for the hair design. "[It gave the look] a combination of old school and new school vibes," says Joao. Hair was pulled back into an Italian twist and pinned while the front section was braided and pinned into tiny rosettes.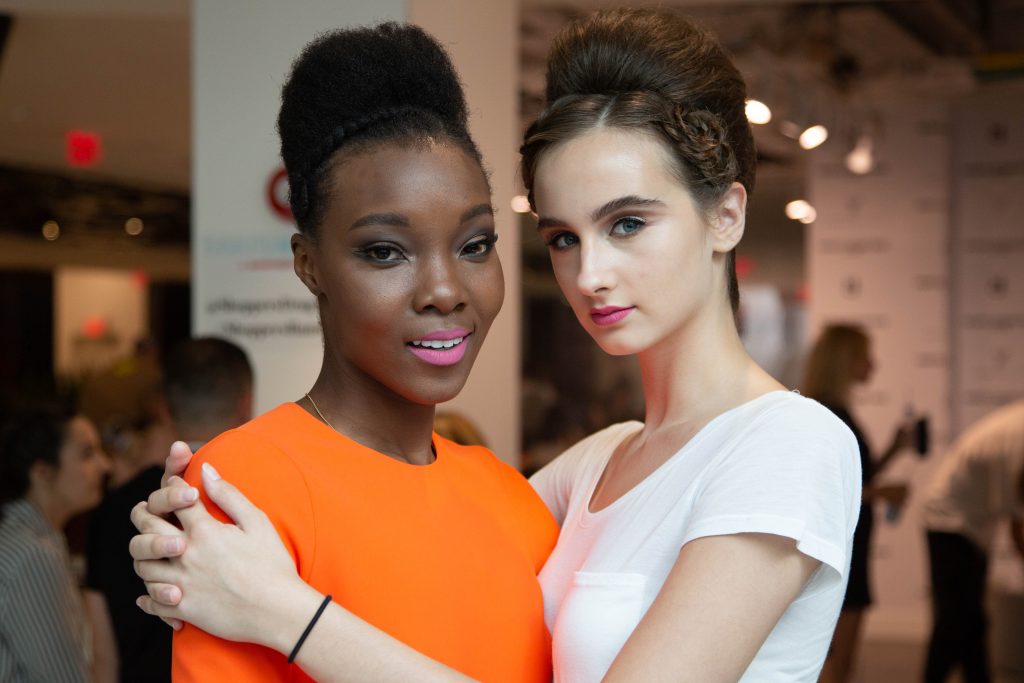 For makeup, Simone Otis, lead makeup artist for beautyBOUTIQUE by Shoppers Drug Mart, created a retro look that had a modern spin. "We did a cut crease and a lash line but what kept it more modern was that we didn't apply anything on the lid," says Otis.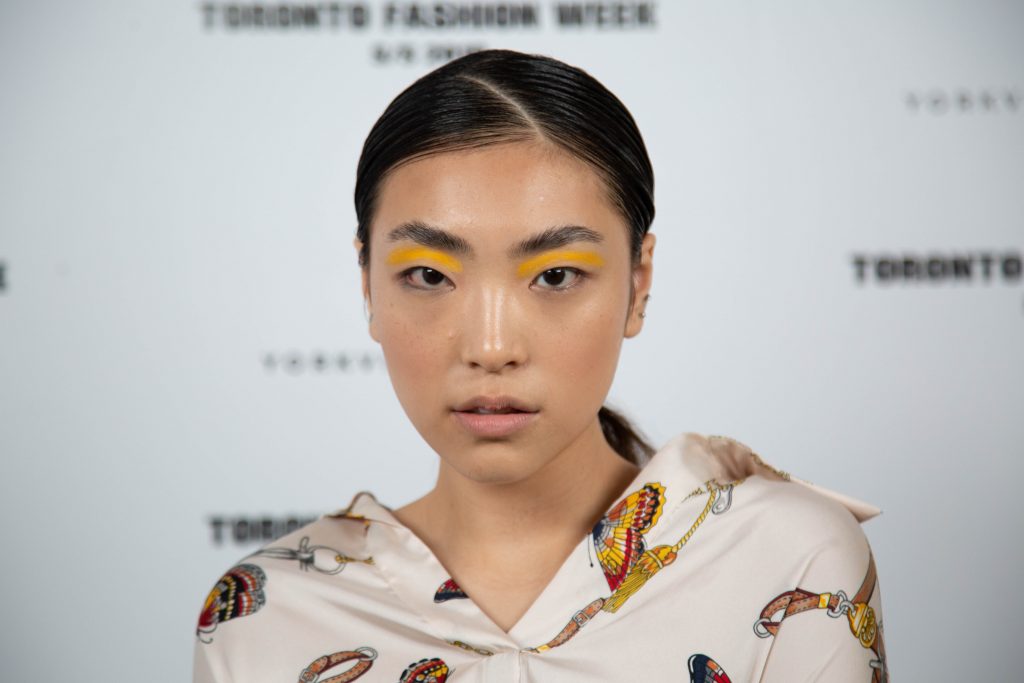 For the Alex S. Yu show, the mandate was colour. Otis applied a splash of yellow onto the eyes using Smashbox Cover Shot Palette in Sunlit focusing on the crease of the lid while leaving the rest of the face fairly bare.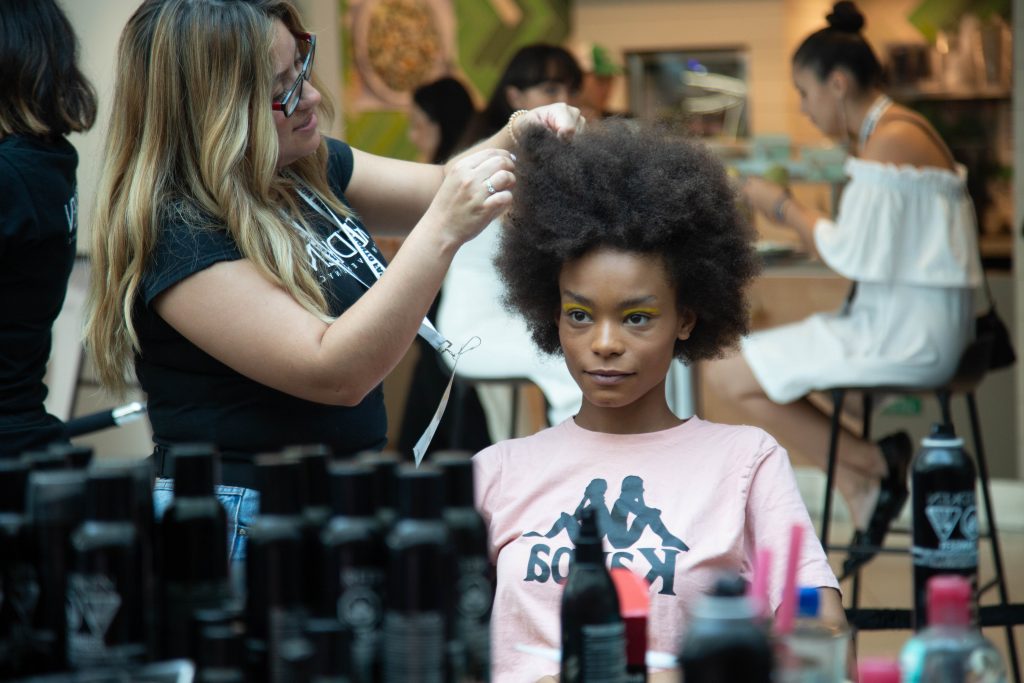 Joao created a complimentary hair look that was sleek and contemporary with graphic diagonal lines. Using Redken Iron Shape 11 Finishing Heat Protection Thermal Spray, a blow dry cream to help mold the hair, pieces were sectioned off and parted into a zig zag part down the middle of the head. To add a healthy dose of shine the look was finished off with Redken Shine Flash 02 Glistening Mist.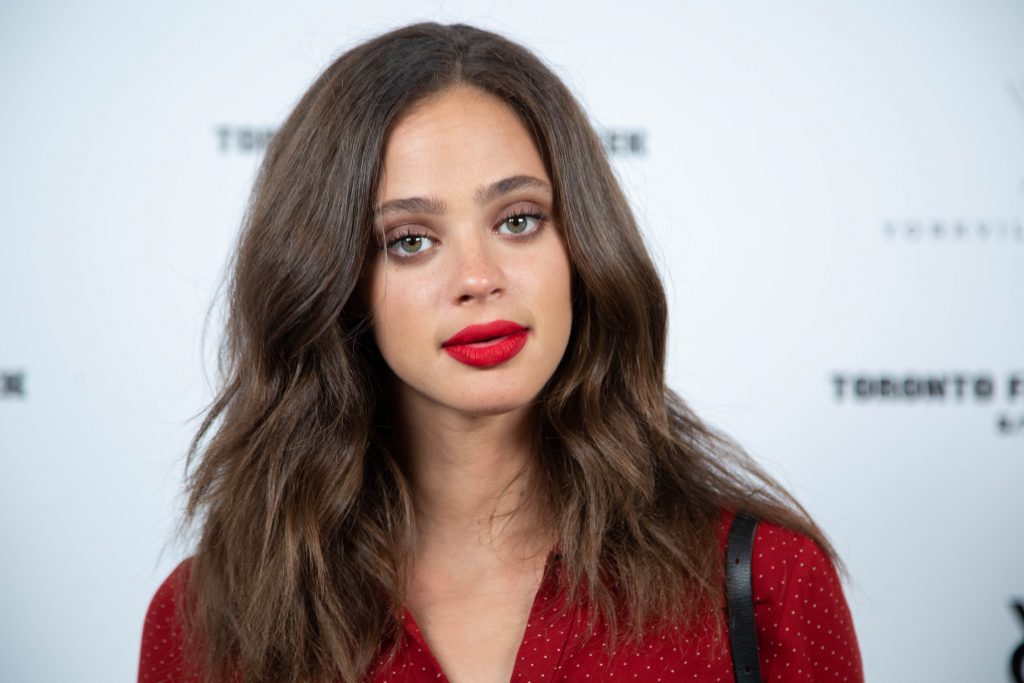 Next up was Hilary MacMillan which had a pretty, model off duty vibe to the beauty look. The focal point for the makeup was a bold, crisp red lip that Otis created using Stila Stay All Day Lip Liner in Pinot Noir and Stay All Day Liquid Lipstick in Beso. "The girls look pretty but defined," says Otis.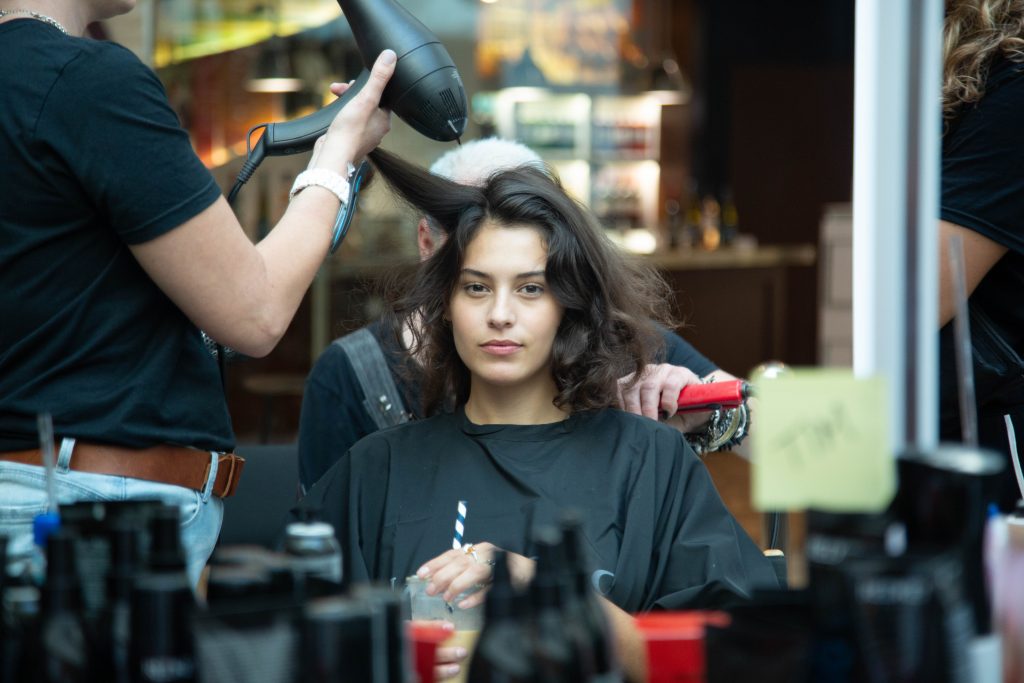 The hair had a similar feel, with strands having a slight wave with bedhead texture. "We wanted lived-in hair that had a little bit of a curl," says Joao. Redken Pillow Proof Blow Dry Two Day Extender Dry Shampoo was used to create texture then sections of hair were wrapped around a flat iron to create a slight bend. Redken Wind Blown 05 Dry Finishing Spray was used to keep hair in place.