Toronto Fashion Week launched its Spring/Summer 2019 season in Yorkville Village today. 
First on the schedule was a live taping of the Fashion Talks podcast in the RE\SET studio, featuring host Donna Bishop and fashion activist Elizabeth Peyton-Jones. Peyton-Jones is the founder of The Responsible Trust for Models, an initiative dedicated to protecting and educating young talent. Peyton-Jones started her work after witnessing firsthand the abuses that models face. "They weren't getting paid on time, they were getting into debt poverty," Peyton-Jones explained to Bishop. "You're talking about 15-year-old children in the industry. I saw people being abused, not eating for a week." She founded the trust to help regulate the industry by instituting a recognized code of conduct. "Now, people are listening." she said. "Standards are being put in place." 
Mikhael Kale moved his Spring/Summer 2019 collection off the runway — and into the dinosaur wing of the Royal Ontario Museum. The celebrity favourite (Kale has dressed everyone from Gigi Hadid to Queen Beyoncé herself) showed a collection filled with face-obscuring hoodies, embellished sleeves and rope detailing that stole attention away from the ROM's famed fossils. (Our apologies to the T-Rex!)
Victoria Hayes presented her '70s-inspired line in the runway room of Yorkville Village. Her Spring/Summer collection featured jaw-dropping statement earrings, high-shine fabrics and luxurious jumpsuits — the kind of pieces favoured by Instagram influencers and celebrities alike. In fact, the Parsons grad has already caught the eye of Lady Gaga, who wore a pair of Hayes' earrings to a concert in Las Vegas last year.
Menswear brand Kollar Clothing's Spring/Summer 2019 collection featured the types of pieces designed for stylish men, but that would appeal to their fashion-savvy girlfriends as well. Best known for their distressed denim, Kollar's latest looks included printed T-shirts, striped button-ups, bombers and leather toppers.
In the beauty department, Mikhael Kale kicked off the start of TFW with a natural, modern hair and makeup look that focused on matte skin. Simone Otis, lead makeup artist for beautyBOUTIQUE by Shoppers Drug Mart, applied Bioderma Sébium Pore Refiner under foundation to give models' skin a perfected, smooth finish. "We wanted a very matte look with no shine and to give the illusion of perfect skin," Otis said. For hair, Jorge Joao, lead backstage stylist for Redken, worked with the designer's vision of urban street fashion to create unique looks for each model in the show. "We really didn't want to do anything over the top with the hair and wanted to highlight each girl's unique individuality," Joao said. He applied No Blow Dry hair cream to help control and shape natural texture and finished off with a light hold hairspray.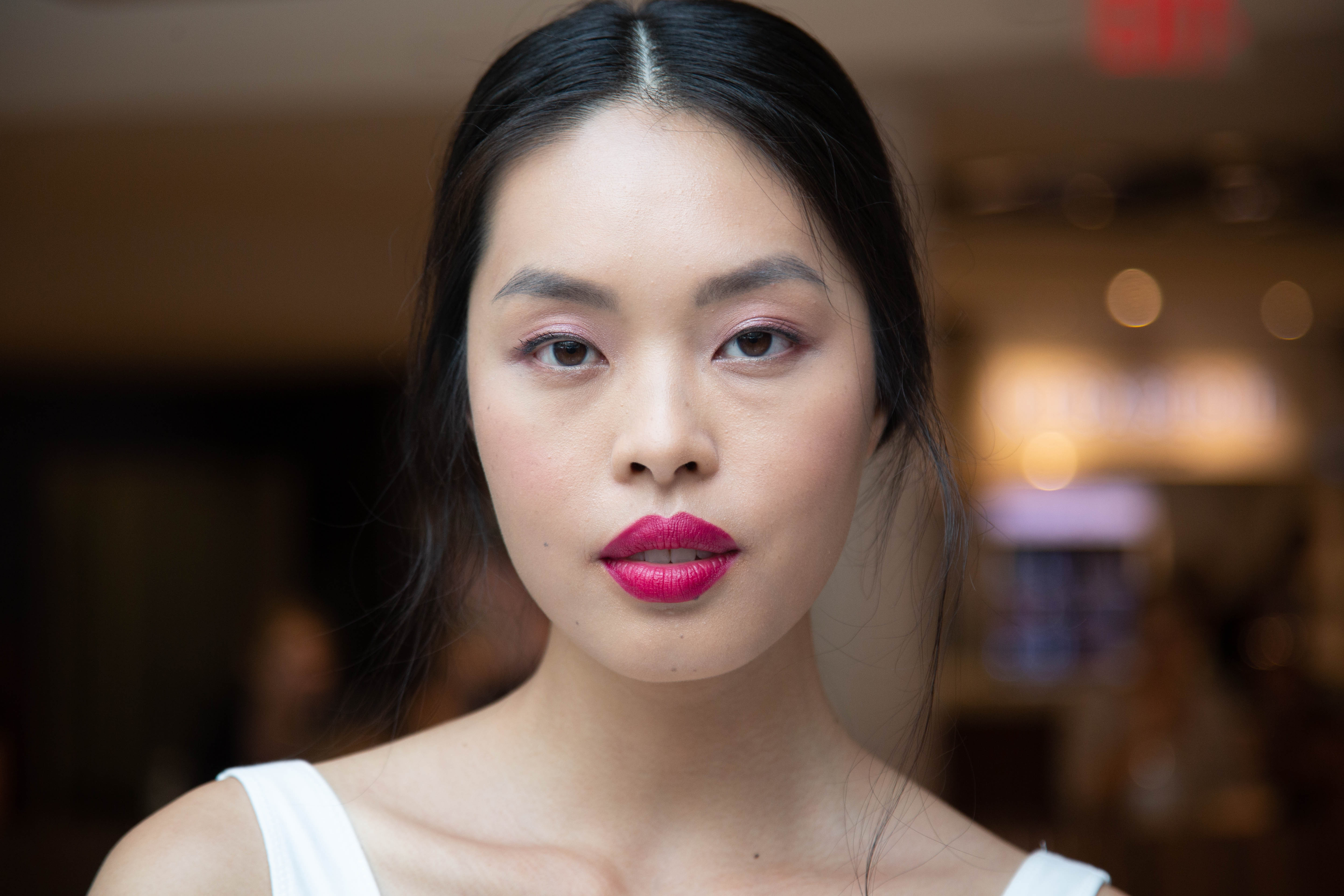 For the next show on the docket, Victoria Hayes, the look was clean with a punch of colour. Otis applied a saturated shade of pink to lids, lips and cheeks using Shiseido Shimmering Cream Eye Color in RS318 on the eyes and Bourjois Rouge Lipstick in Fuchsia Botte on the lips. Joao created a hair look that reflected the beautiful colours and textures of the collection by softly pulling strands back into a low ponytail for a more lived-in look.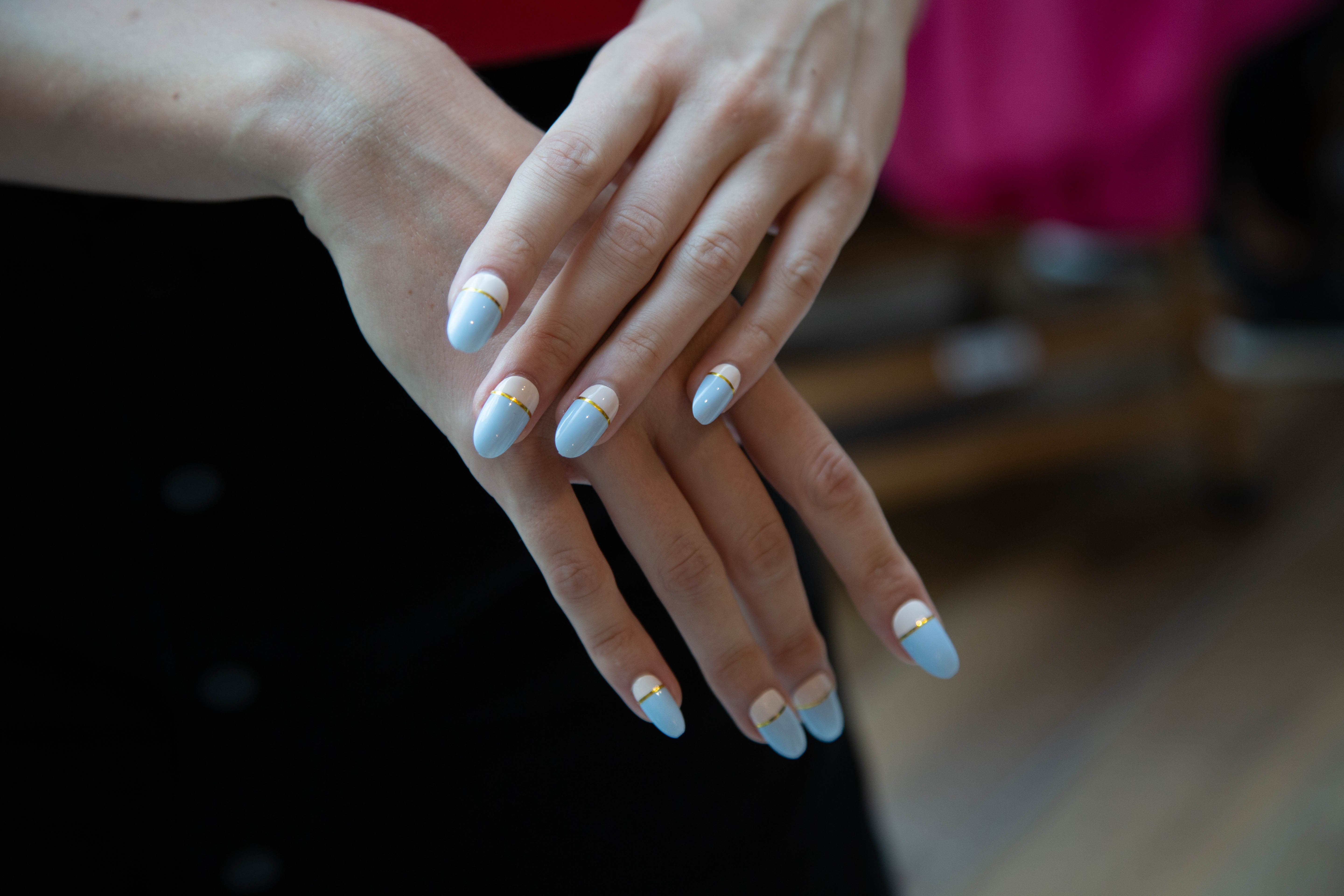 To match Hayes' tone for the show, CND and Her Majesty's Pleasure nail salon created nails that had just the right amount of flash and colour. Hues ranged from blues and greens to pinks and oranges while 10 models wore colour-blocked styles that were accented with a gold stripe.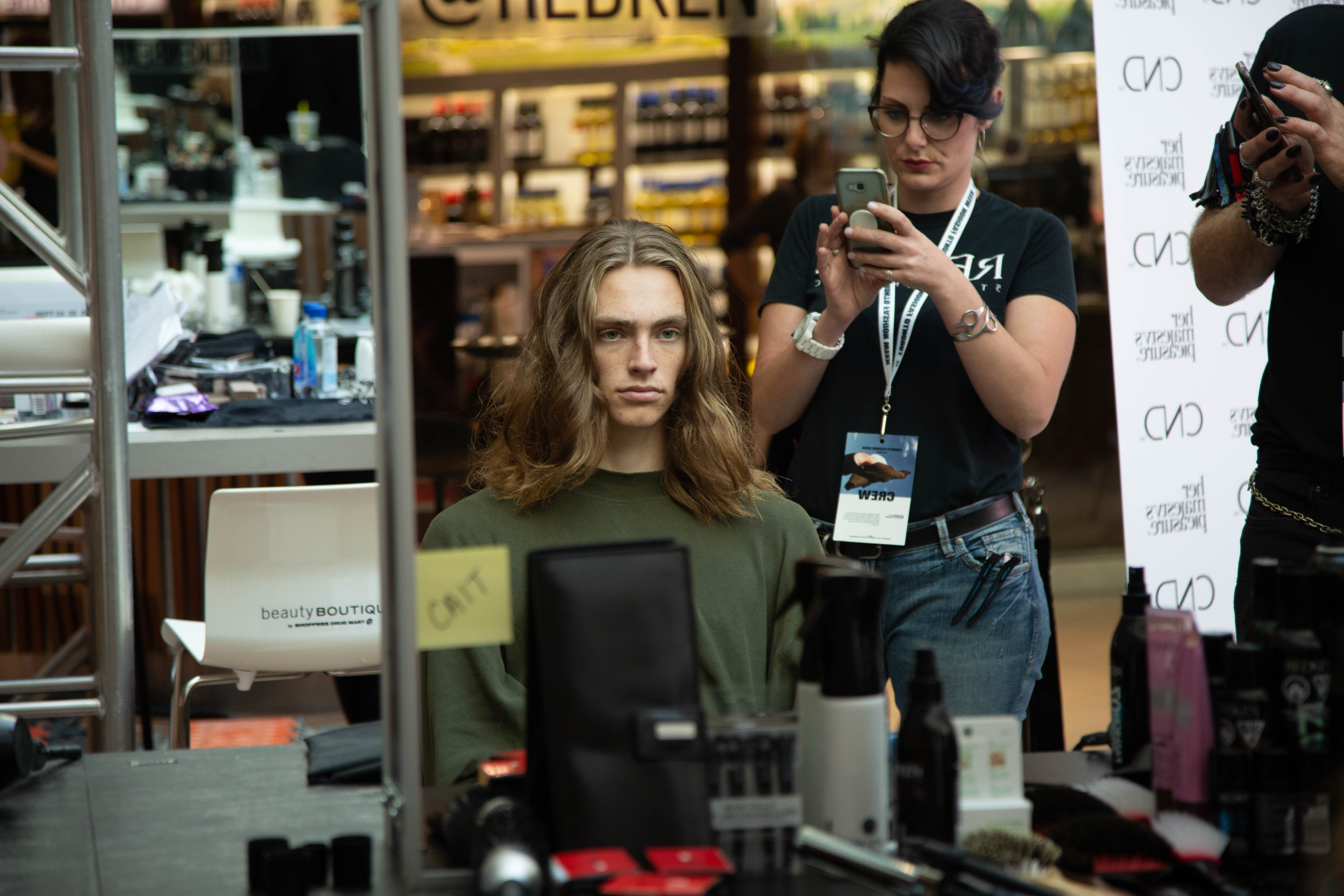 For Kollar Clothing, the look was clean and simple. Minimal makeup was used to freshen up the models while the hair had a rock 'n' roll vibe with texture spray being used on manes to amp up natural texture.