The Spring/Summer 2020 edition of Toronto Fashion Week kicked off on September 3 in Toronto's Bloor–Yorkville neighbourhood. The TFW Marketplace brought a host of brands and creatives to The Lane at Yorkville Village, while Fashion Talks featured a conversation with Trigère designer Franklin Benjamin Elman. Show-goers also had the chance to sample the Style Plate and Style Art programs between a series of eye-catching catwalk shows at Fashion House, TFW's newest venue.
Here are the most memorable moments from Day 1:
YOUTHFUL VISIONS AT 90'S KIDS AND ADRIAN ARNIERI
Brand-new Toronto label 90's Kids, designed by Kendrick Tran and Shehroz Asad, made its debut at TFW. Drawing on '90s fashion and pop culture, the nostalgic collection of menswear and womenswear looks featured denim, tees and streetwear-inspired separates.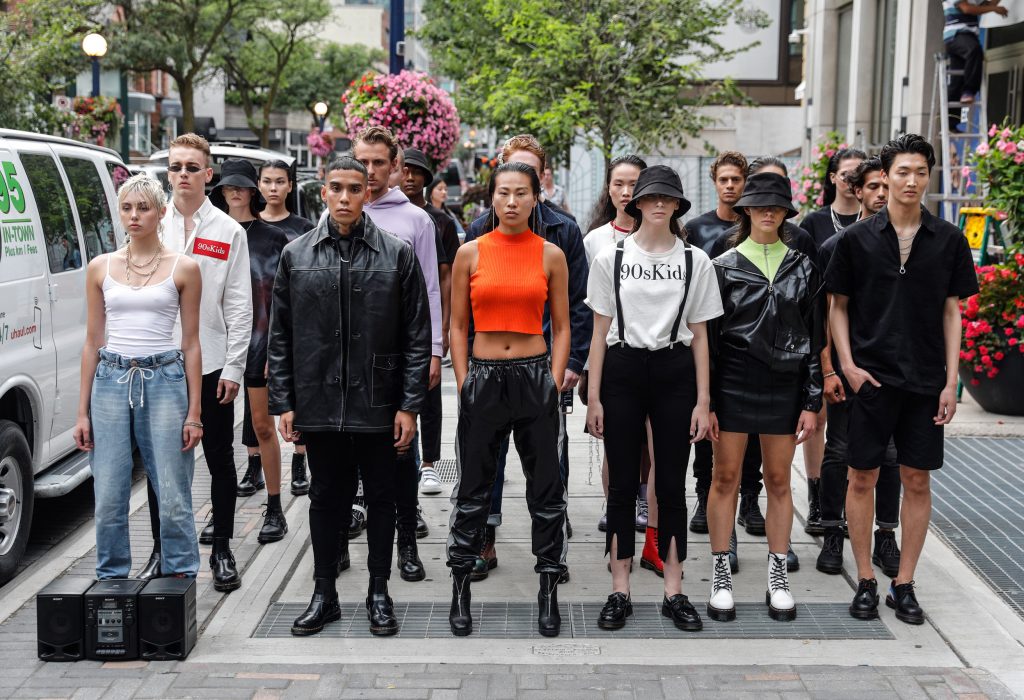 The '90s also featured prominently in designer Adrian Arnieri's lively Spice Girls–inspired runway show at Fashion House, which included a dazzling array of sequins and sparkle, statement jewelry by Rita Tesolin, and Black Iris eyewear.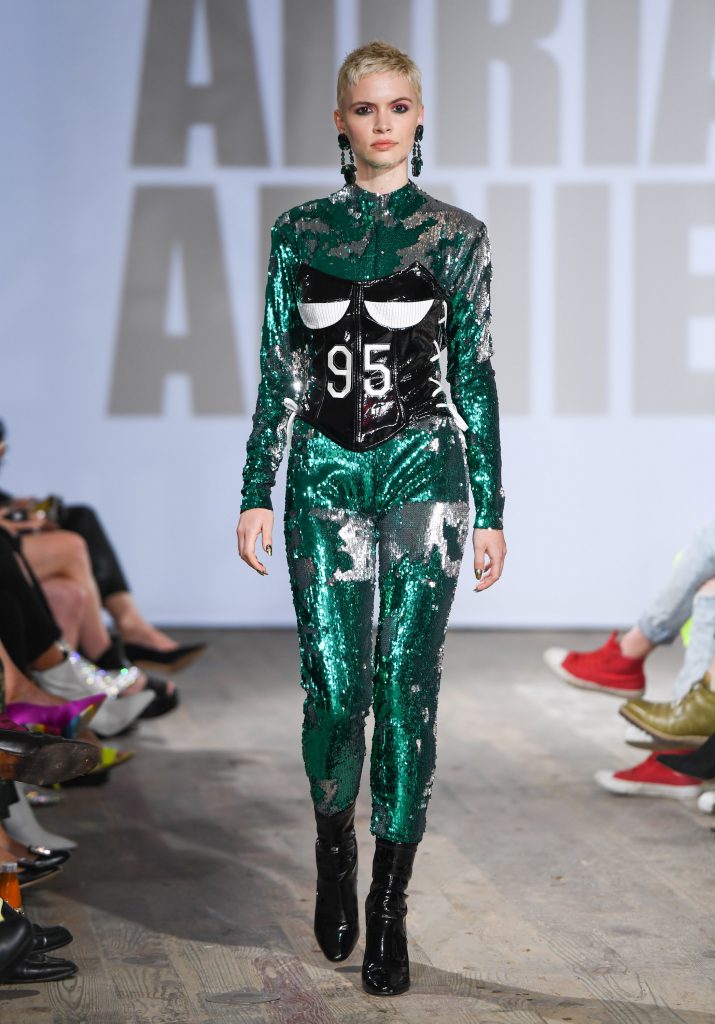 LEADING SPIRIT AT HILARY MACMILLAN AND WUXLY
Womenswear designer Hilary MacMillan, whose eponymous label went completely vegan this year, presented a stunning collection of dresses and separates for Spring 2020, along with her signature statement trench coats. A number of the runway looks will be available in extended sizes for the first time, and the collection is available for pre-order until September 18. The beauty look at Hilary MacMillan included custom denim- and snakeskin-print nails created by Tamara Di Lullo, brand and education ambassador for CND Canada, and lips in DaLish Cosmetics' distinctive LO5 orange-red lipstick shade.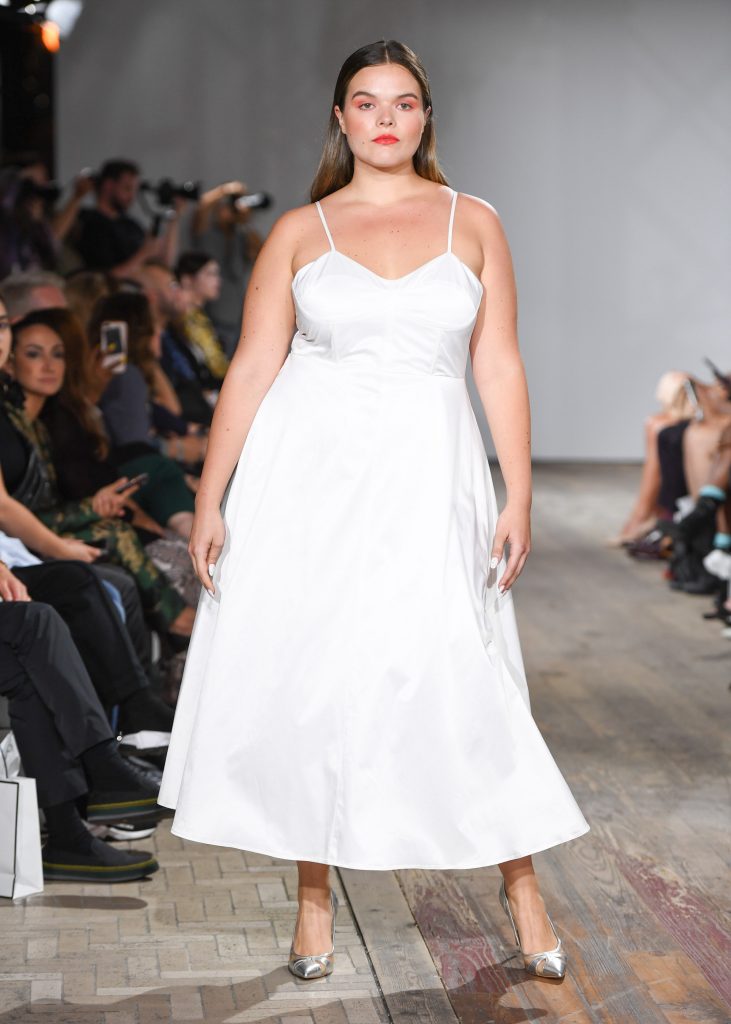 Meanwhile, tech-based, vegan-friendly outerwear label Wuxly presented its Fall/Winter 2019 collection at a "Wuxminster Dog Show"–themed presentation, featuring the brand's innovative, made-in-Canada designs on a number of prominent Torontonians and their adorable dogs.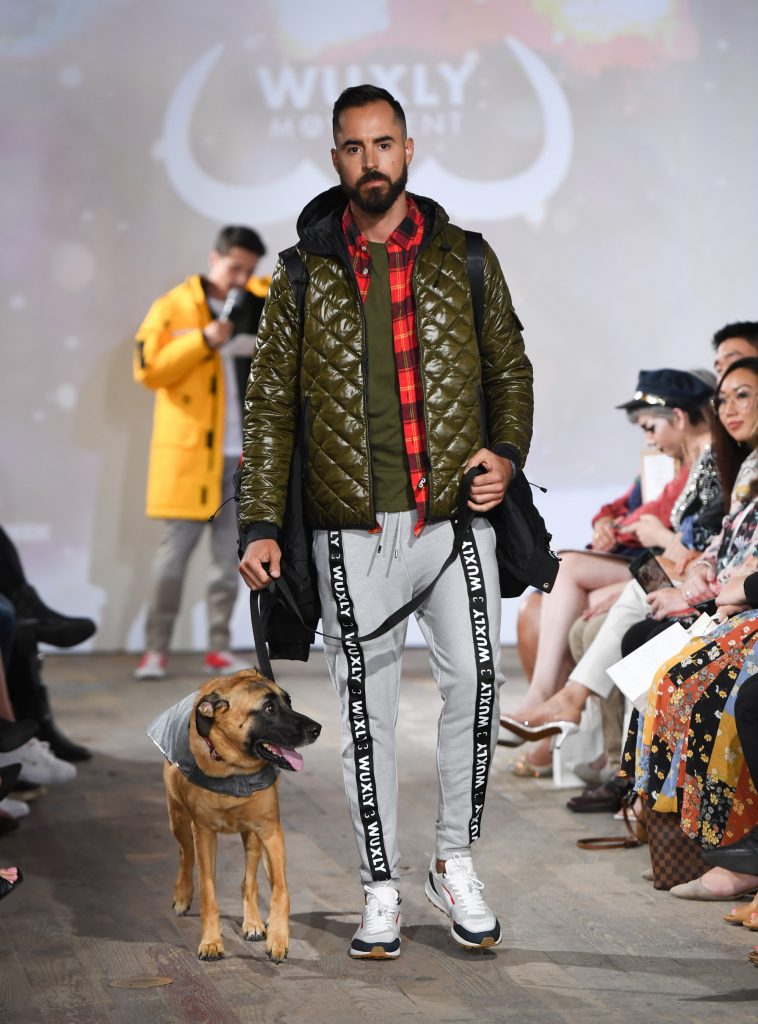 BRIGHT GLAMOUR AT STEVEN LEJAMBE, TOMÉ AND FARLEY CHATTO
Eveningwear designer Steven Lejambe showcased a striking, colourful collection of dresses inspired by the wildflowers of Costa Rica for his TFW debut. Highlights included red-carpet-ready organza dresses, and the voluminous, floor-length tulle gowns that closed the show.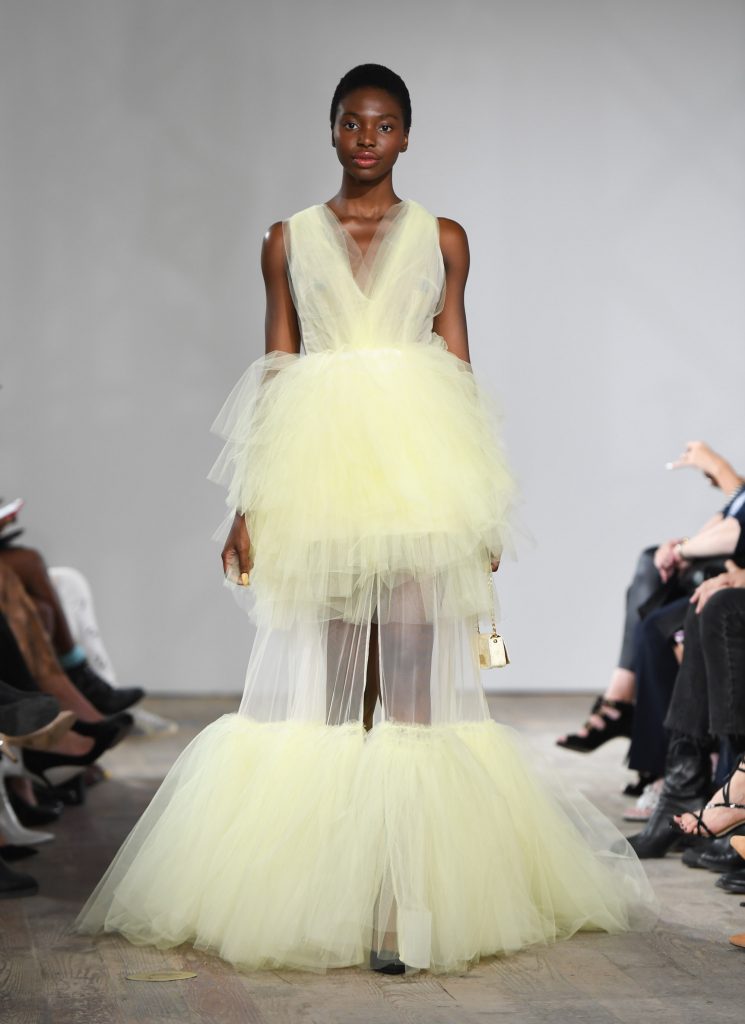 There was also plenty of glamour at Toronto label Tomé's first TFW show. The beautifully finished collection featured intricate beading, brightly coloured organza patterns and more. For the show, Jorge Joao, Global Redken Artist, created a distinctive hair look featuring a high ponytail with a centre-parted, headband-like finish.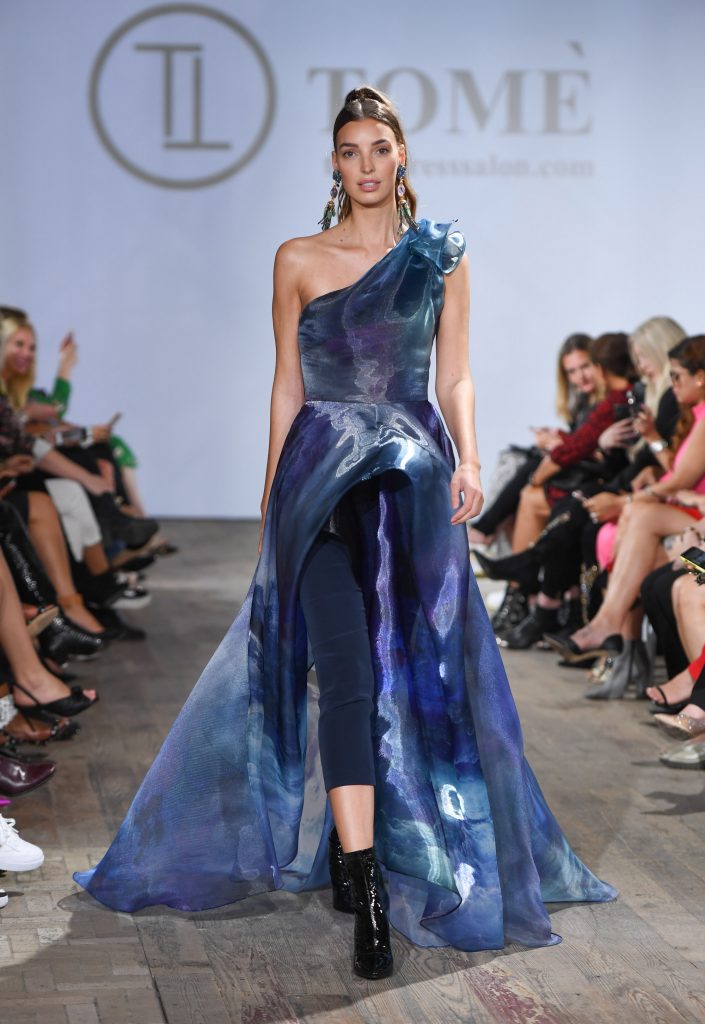 Designer Farley Chatto presented a seasonless, elegant collection of men's and women's luxurious and sustainable furs and accessories inspired by the Jazz Age, the foxtrot dance, and the Chinese city of Shanghai. The hair, created by Jorge Joao, Global Redken Artist, featured a faux bob and sleek, glam waves. The makeup, created by Elena Pacienza and Hanoch Drori, the season's key makeup artists, featured a bold and bright beauty look. "It's '20s-inspired, but the [purple] eye colour makes it super modern," says Pacienza.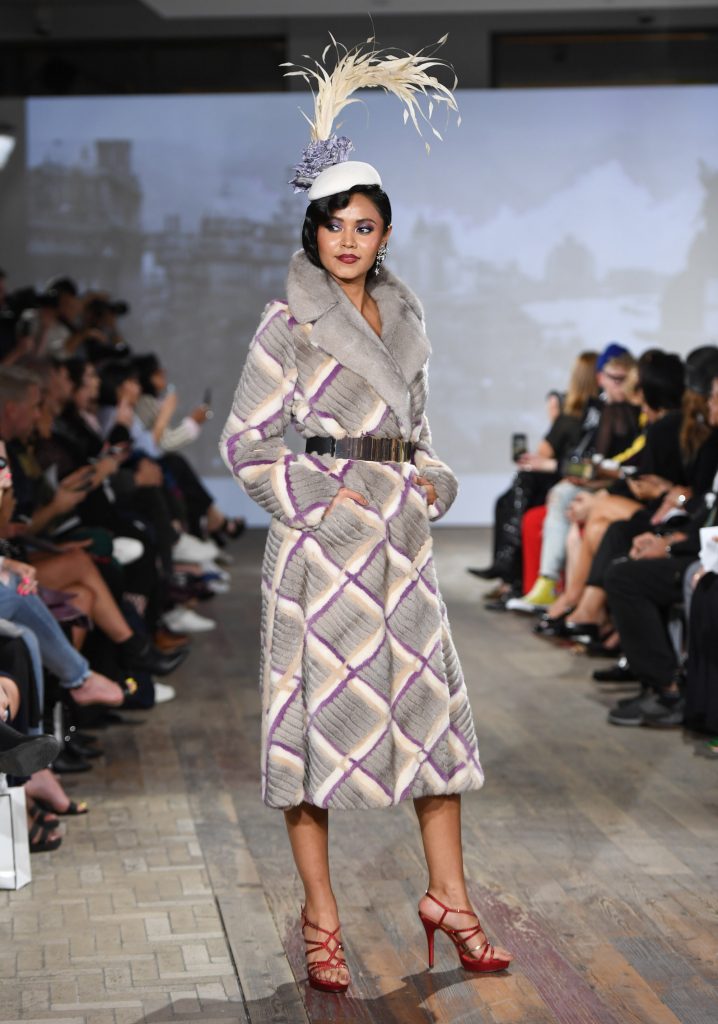 FASHION TALKS WITH FRANKLIN BENJAMIN ELMAN
At The Hazelton Hotel, host Donna Bishop spoke with the Canadian talent behind historic label Trigère's critically acclaimed relaunch for a live taping of the Fashion Talks podcast, produced in partnership with the Canadian Arts & Fashion Awards (CAFA). Franklin Benjamin Elman discussed the influence of family and his Montreal upbringing on his aesthetic, his time at the house of Dior, and his creative vision for the Trigère label, which will be debuting its Spring 2020 collection on Thursday, September 5 at the Royal Ontario Museum.