The Spring/Summer 2020 edition of Toronto Fashion Week was an exciting one for the books. Show-goers were treated to a series of fashionable, innovative events—from the introduction of Style Art to the launch of the Fashion House space to the debut of the Window Wars challenge, there was a lot of newness to experience and enjoy this season.
And, at the heart of it all, Canadian designers and brands presented their stunning ready-to-wear designs on the TFW runway, showcasing the must-have styles for the new season ahead. On the catwalk, there was handcrafted eveningwear, '90s-inspired denim, luxurious outerwear, tailored suiting and much more.
Here are six of the top fashion trends we spotted this season:
FLASHES OF METALLIC
In both silver and copper, metallic materials made notable appearances on the catwalks during TFW. At Christopher Bates, a bold silver jacket was paired with casual white sneakers; bodycon metallic dresses were shown at Narces; and designer Lesley Hampton closed her lively show with a dress that's—literally—made of hand-cut copper.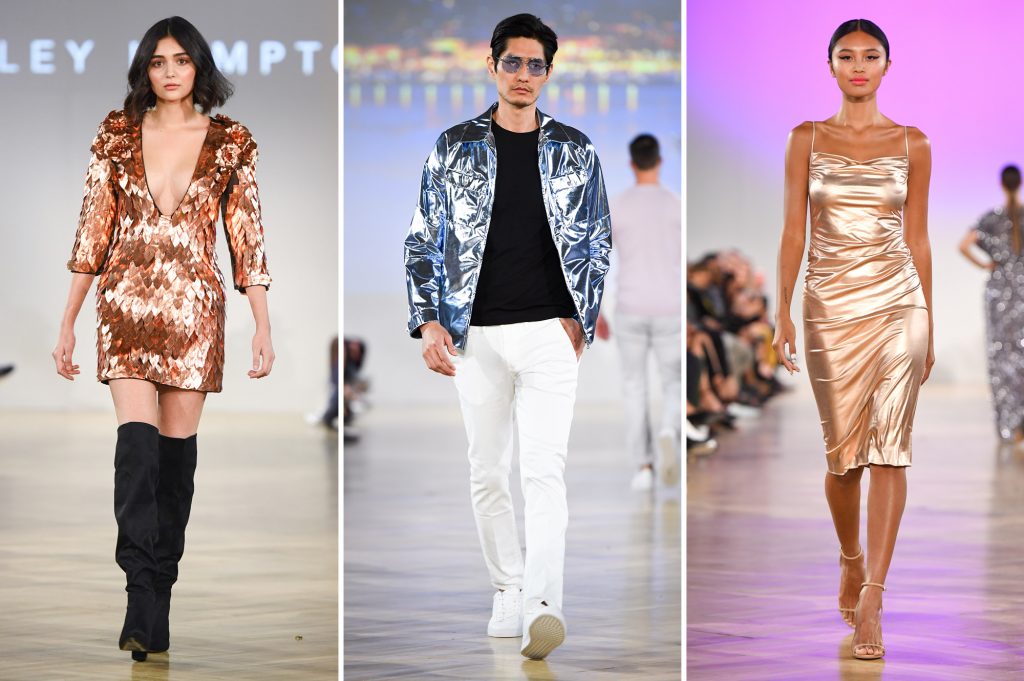 (Lesley Hampton, Christopher Bates, Narces)
DELUXE COATS
Most parkas are designed to be (only) functional. But at Wuxly and and Adrian Arnieri, the cold-weather must-have received a much-welcomed style update, too. Fashion-forward cuts, high-tech materials and fresh palettes means that you'll want to wear these coats even before winter's arrival.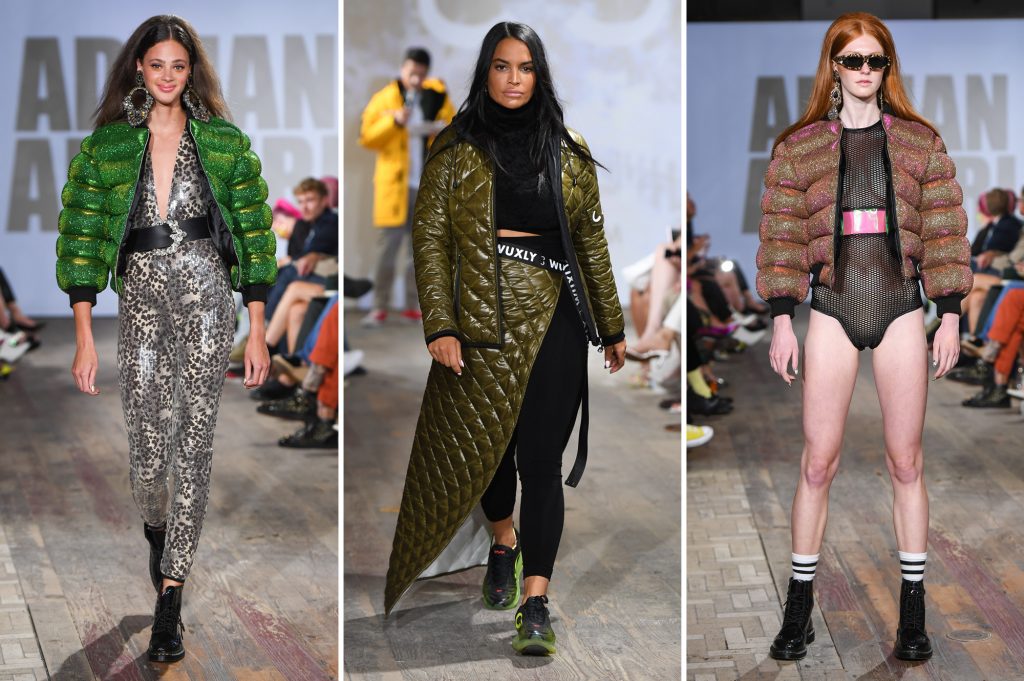 (Adrian Arnieri, Wuxley, Adrian Arnieri)
TICKLED PINK
From pale Millennial rose to Schiaparelli-inspired shades of fuchsia, pink might just be the stand-out colour of the season. Sophisticated pink blazers appeared at Kim Newport, Farley Chatto, Maison Elama and even Hania Kuzbari's fine jewelry presentation at The Hazelton Hotel. Bright pink frocks ruled the runway at Steven Lejambe's TFW debut, made an appearance at Trigère—and, we're still thinking about the caped blush-pink gown from the Kim Newport show (the cape is removable!).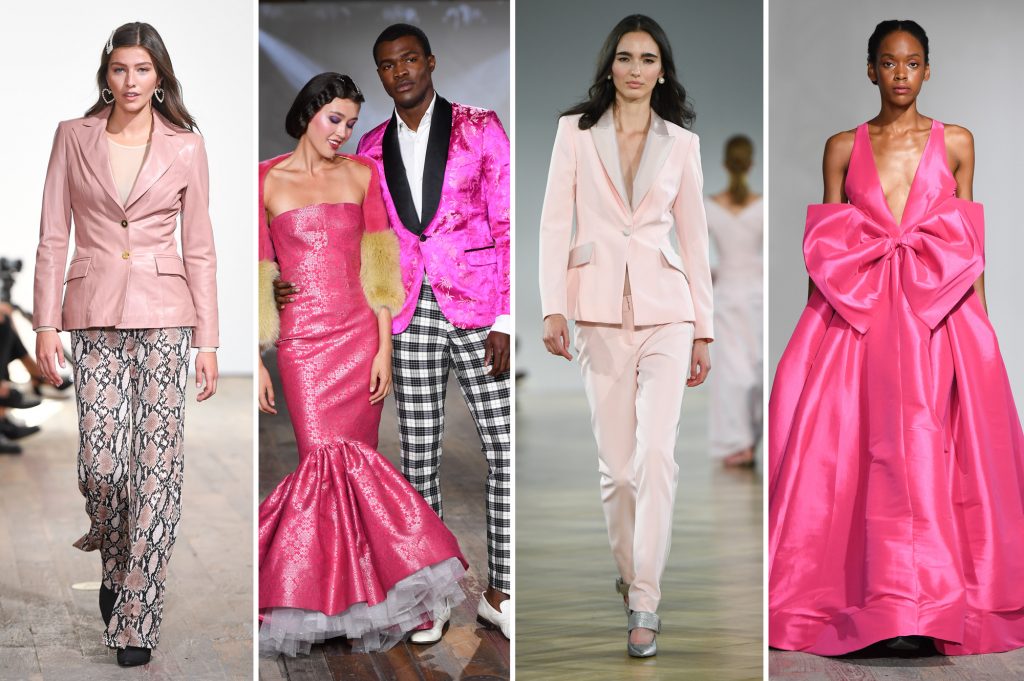 (Maison Elama, Farley Chatto, Kim Newport, Steven Lejambe)
COLD SHOULDERS
Off the shoulder and one-shoulder designs were trending this week at shows including Lesley Hampton, Hilary MacMillan, Narces, Steven Lejambe and Tomé. The most dramatic dresses were not simply strapless—it was about highlighting the shoulder area's unique appeal, and adding drama to necklines and silhouettes.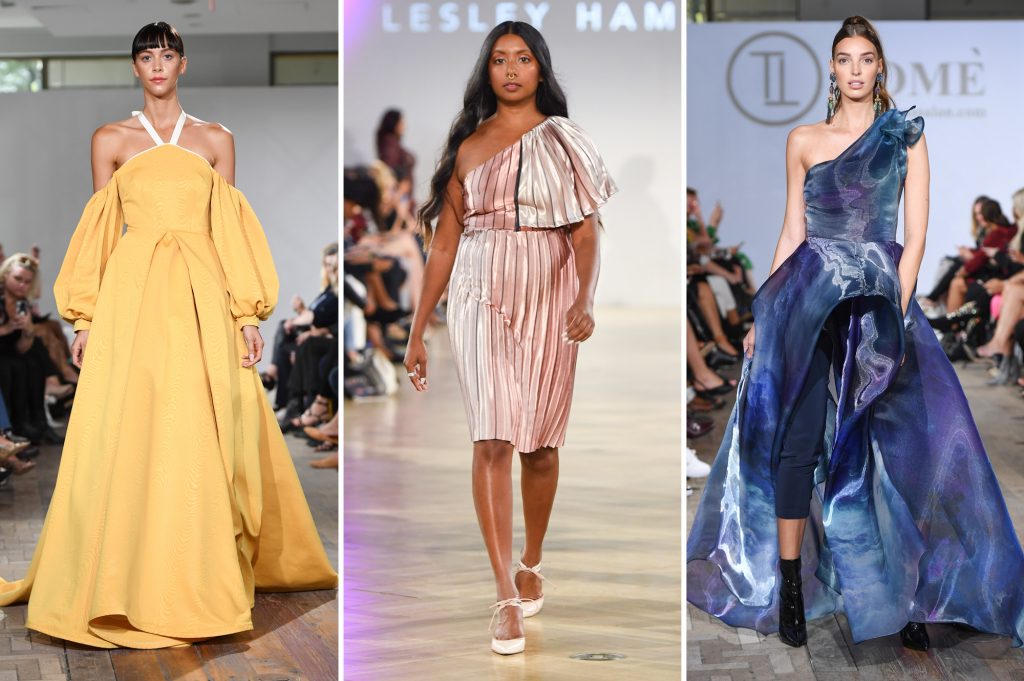 (Steven Lejambe, Lesley Hampton, Tome)
RUFFLE UP
Many of the womenswear looks showcased during TFW included statement ruffles as a design feature again this season. Anisha Kumar, Catherine Curtis, Trigère, Tomé, Narces and Lesley Hampton all incorporated the almost universally flattering eveningwear trend into their latest collections.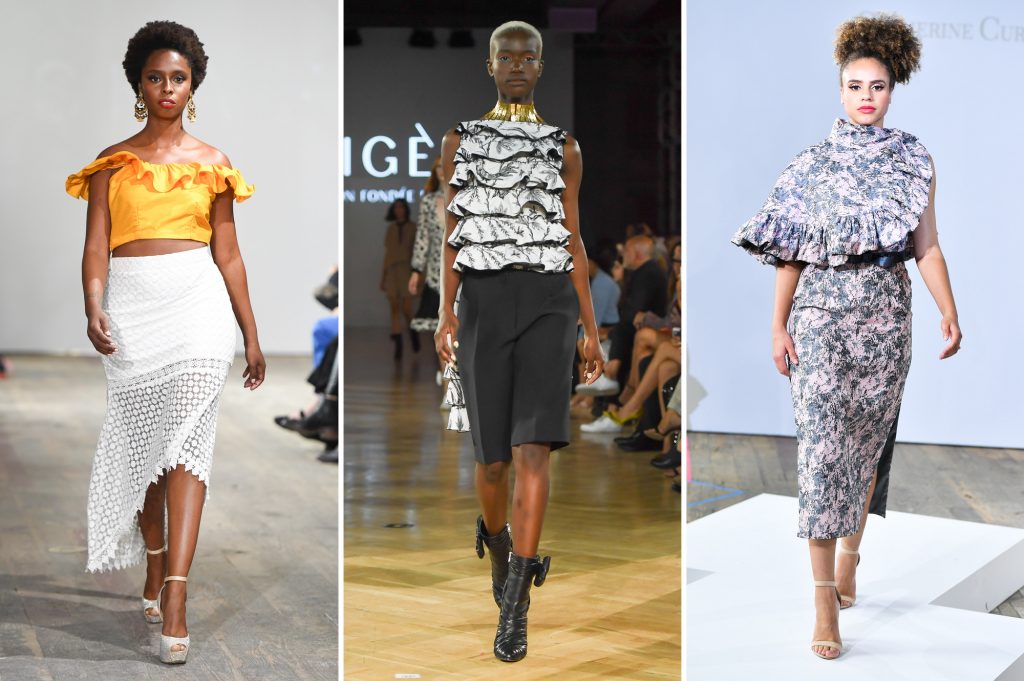 (Anisha Kumar, Trigere, Catherine Curtis)
DARK NIGHT
Black is the new black for Spring/Summer 2020. For both daywear and eveningwear, labels including Kim Newport, Hilary MacMillan, The Feral and 90's Kids showed a series of sleek, tailored looks in head-to-toe black this season.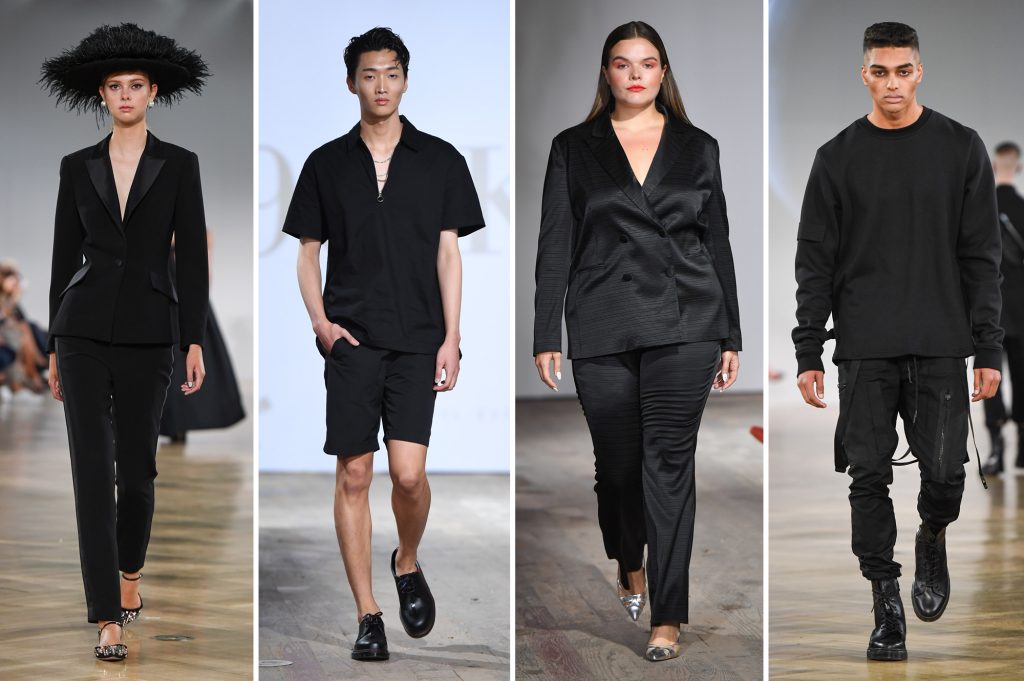 (Kim Newport, 90's Kids, Hilary MacMillan, The Feral)