Of all the enviable looks on the Toronto Fashion Week x RE\SET FW '19 runways, these seven ensembles stood out for their clever styling. Many of these looks possess an unexpected quality, whether it's mixing genres or incorporating unique accessories or fabrics, while some triumph thanks to their pure simplicity and classic style.
1. ADD A STYLISH VEST FOR AN INSTANTLY POLISHED LOOK
This dapper look from Thomas Bálint makes perfect use of a vest as a statement piece that ties the ensemble together. The vest elevates an otherwise casual outfit of loose-fitting slacks and a blousy top, but could also easily be worn with a pair of jeans off the runway. Taking another cue from Bálint, try adding a stylish topper for an old-school gentlemanly vibe.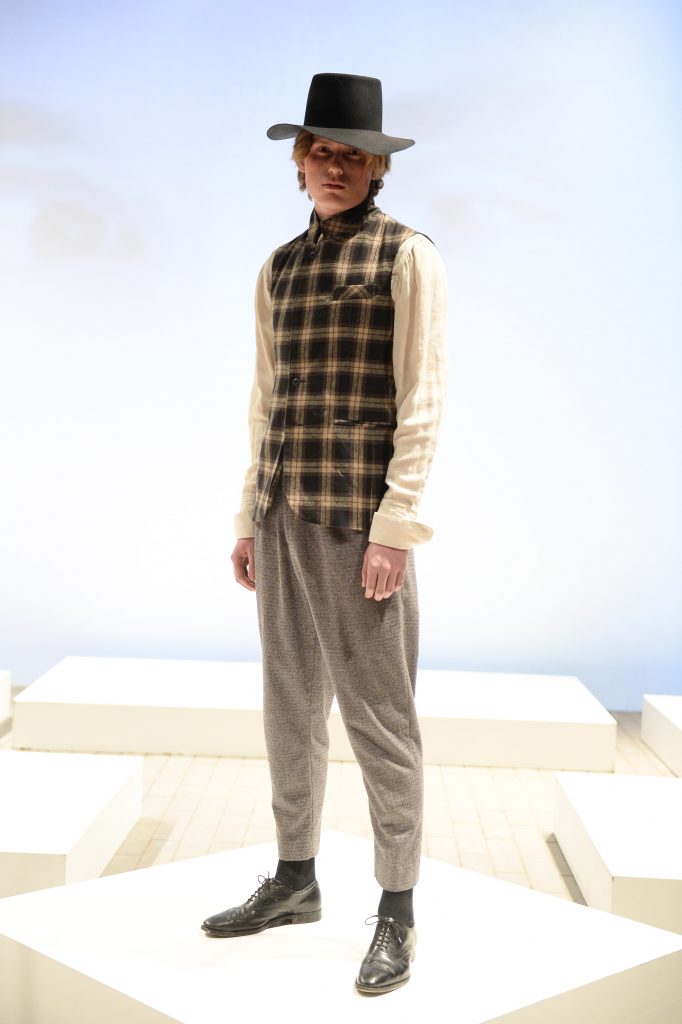 2. PAIR YOUR COCKTAIL DRESS WITH STRIKING FOOTWEAR
At Mikhael Kale, what could've been a traditional cocktail look was made edgier with the addition of rugged cowboy boots. This unexpected pairing is a prime example of how footwear can change the purpose of a single garment, in this case making it daytime appropriate. Try pairing your favourite cocktail number with similar boots, or even sneakers, for an offbeat, streetwear-inspired look.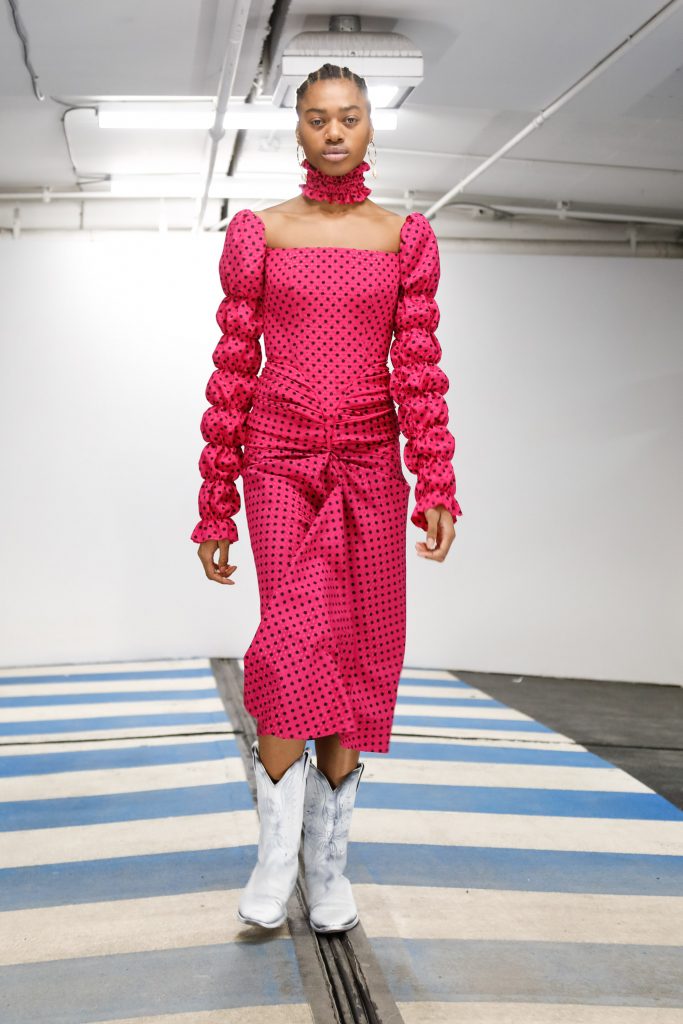 3. GO MONOCHROMATIC FOR A TRULY MINIMALIST LOOK
This matching Lesley Hampton set combining palazzo pants with an asymmetrical ruffled top is a perfect lesson in pulling off a minimalist look without compromising on bright colour or feminine details. To take this outfit to the next level, try adding a matching handbag.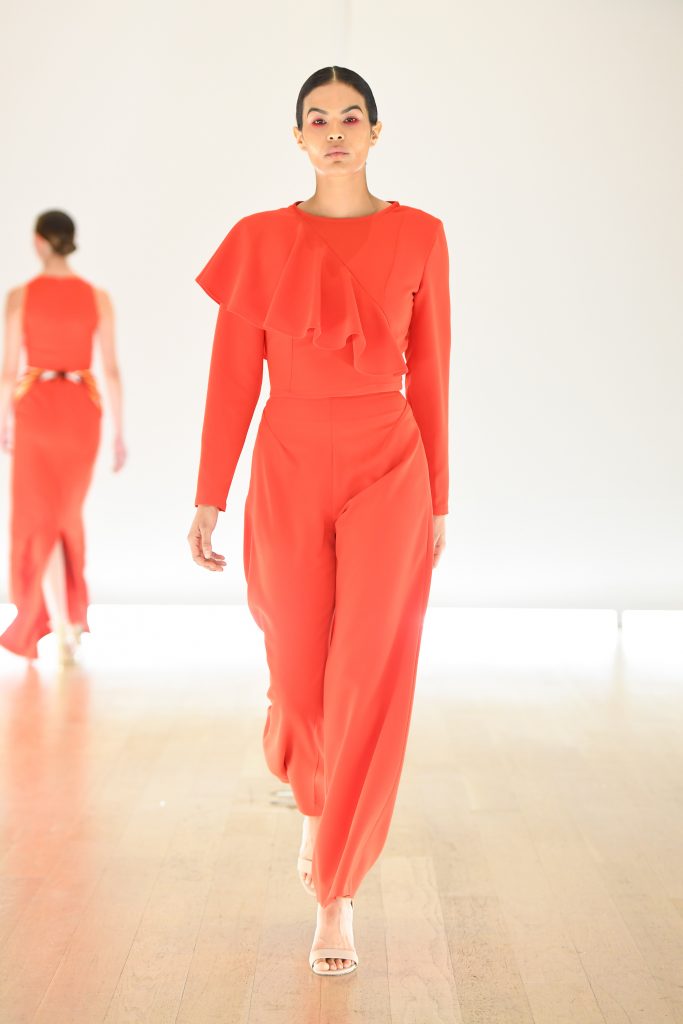 4. LAYER LONG TUNICS OVER PANTS FOR A DOSE OF EFFORTLESS COOL
Pedram Karimi's skillful play on proportions comes to life with the layering of a long tunic over wide-legged trousers. The look is stylish, thanks to the juxtaposition of navy and grey silk, yet super comfortable. When paired with high heels, it shines with minimalist sophistication.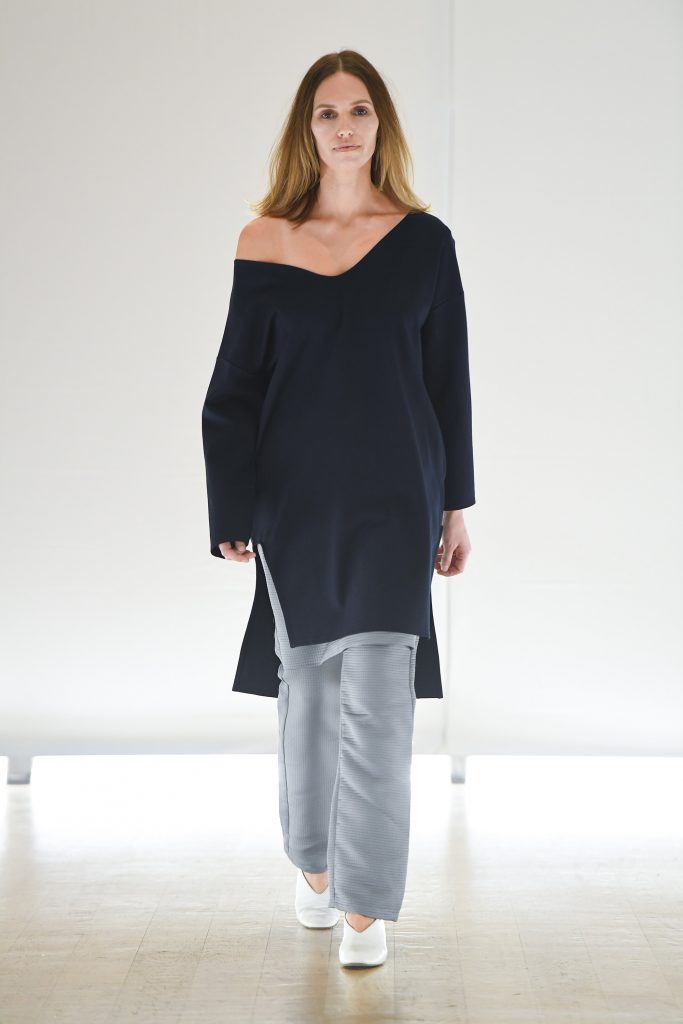 5. MIX MATCHING PATENT TEXTURES IN DIFFERENT SHADES
This vegan-friendly ensemble from Hilary MacMillan masterfully mixes two patent leather textures, in green and black, for a look that's almost straight out of The Matrix. Off the runway, experiment with mixing patent finishes in different hues, whether it's a garment or a shoe, for a touch of shiny drama.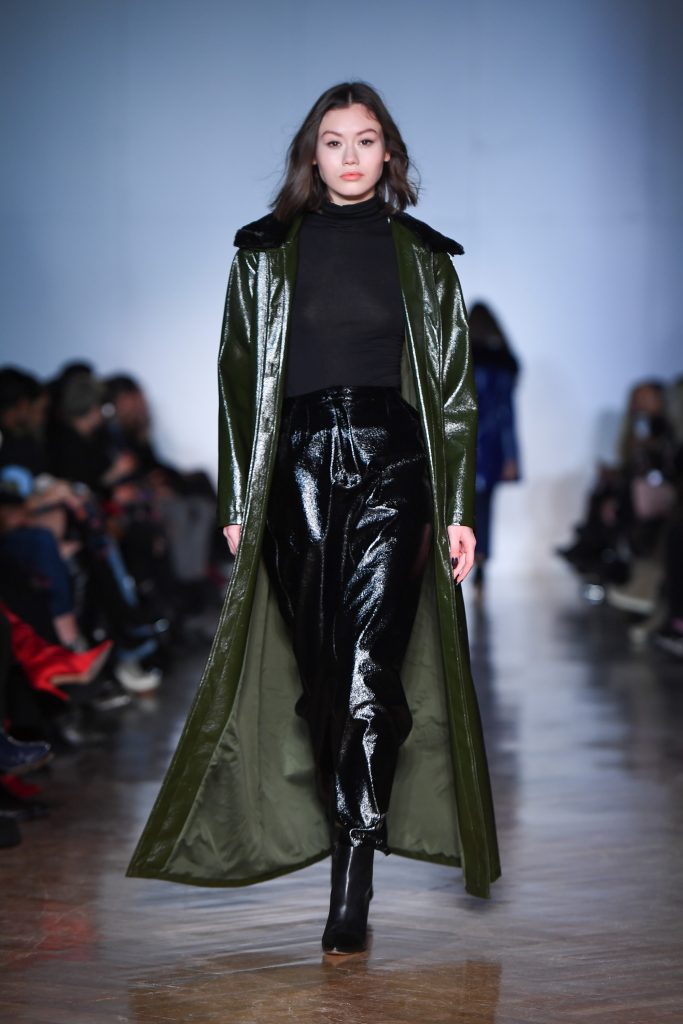 6. PILE ON STATEMENT JEWELLERY FOR MAXIMALIST APPEAL
Coco Chanel once said to remove one thing before leaving the house, but Zoff certainly makes the case for adding something instead. Here, Zoff's work is made even more eye-catching with the addition of Alan Anderson's maximalist jewellery. For everyday, add that something extra to your t-shirt and jeans uniform by accessorizing with a chunky necklace or a statement bangle (or two).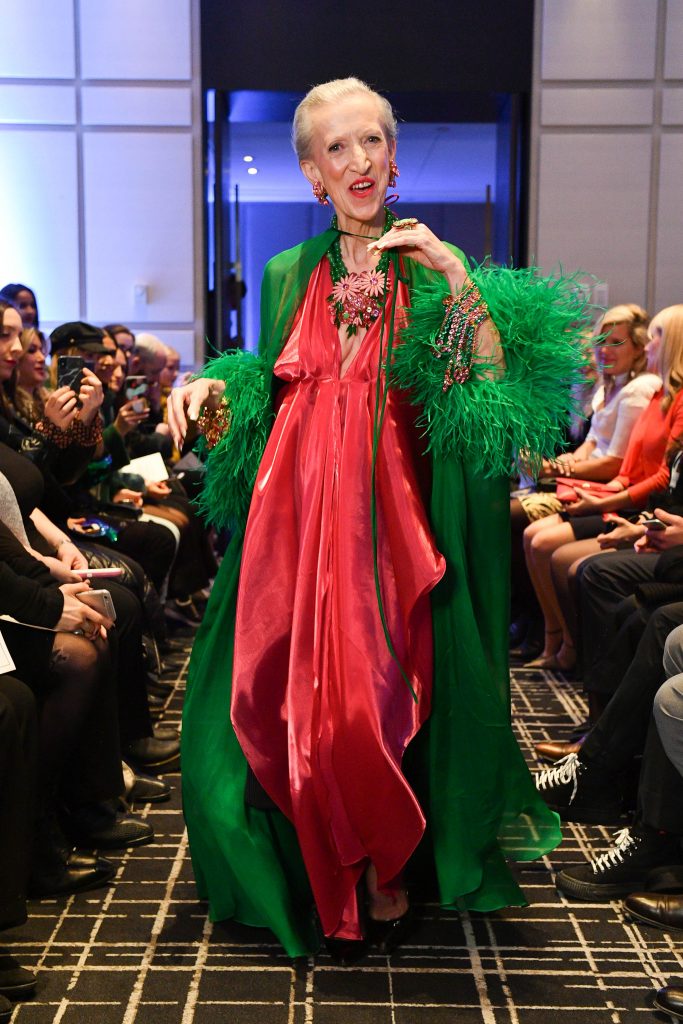 7. OPT FOR WINTER WHITES TO WORK A SUMMERY VIBE
Not wearing white after Labour Day is as outdated as the notion that you can't wear socks with sandals and that sequins are just for nighttime. As seen at Christopher Bates, white is not only acceptable in winter, but also super chic. This classic ensemble pairs white trousers and sweater with a navy wool blazer, giving the look a nautical feel — a welcome sight during the dreary winter months.