September is going to sizzle, so sync your calendars now for September 4, 5 and 6.
Toronto Fashion Week has an epic new lineup and venue—and we're excited to share the news.
The exclusive three-day event will roll out in style in our chic new home in Yorkville, Toronto's most prestigious luxury retail neighbourhood, along Hazelton Avenue and Yorkville Avenue this fall.
Shining a spotlight on fashion, art and culture with a global twist, the re-imagined bi-annual celebration will include a speaker series with internationally renowned designers and industry experts, runway shows and special presentations.
The Toronto Fashion Week founding partners include Yorkville Village, The Hazelton Hotel, Freed Developments and Hill & Gerter – an ownership group comprised of several of the country's top companies in real estate, development and luxury hospitality.
Toronto Fashion Week is partnering with St. Joseph Media for all content creation and management of our digital platforms and we are thrilled to announce FASHION Magazine and Toronto Life as our media partners.
Toronto Fashion Week is also pleased to announce two exciting new partnerships with THE COLLECTIONS™, a Toronto-based designer management and production agency and Fashion Talks™, a new podcast produced in partnership with CAFA™. The innovative RE\SET™ platform (which was first launched by THE COLLECTIONS™ in February 2016) will be integrated in this season's festival. Fashion Talks™ will host a daily podcast in front of a live audience, inviting some of the most recognizable faces in fashion, beauty and photography to share their stories in an intimate studio setting.
An event filled with fashion, art and culture
Located in the most multicultural and diverse city in North America, Toronto Fashion Week will occur twice a year drawing on national and international designers, entertainers, media and the community to create a touchpoint where fashion is celebrated. The environment that Toronto Fashion Week provides will become a catalyst for media engagement and coverage, retail activity and global connectivity – broadening designers' reach into international markets through the integration of digital media.
Our founding partners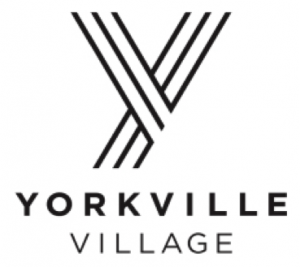 Yorkville Village is a premier retail destination located in the heart of Toronto's luxury Bloor-Yorkville district. Owned and operated by FirstCapital Realty, Yorkville Village consists of the retail centre formerly known as Hazelton Lanes as well as a number of boutiques on Yorkville Avenue comprising of over 330,000 square feet of retail space.
The transformation of the centre in summer 2017 will welcome prime new retailers, including several first-to-market luxury brand introductions to the Bloor-Yorkville neighbourhood. For more information, visit www.YorkvilleVillage.com, or follow @YorkvilleVillage on Instagram, @YorkvilleVillageToronto on Facebook and @YorkvilleV on Twitter.
The Hazelton Hotel, Toronto's boutique luxury hotel in fashionable Yorkville, remains the city's iconic landmark for all that is chic and glamorous. The Hazelton Hotel offers 77 sumptuous hotel rooms and suites designed by internationally renowned design firm Yabu Pushelberg. The Hotel's ONE Restaurant is celebrity Chef Mark McEwan's signature dining experience delivered from a contemporary Yorkville hotspot that boasts one of Toronto's finest patios. The Hazelton is home to the Valmont Spa, one of the most exclusive and luxurious spa sanctuaries in Toronto.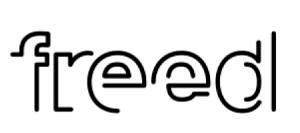 Freed Developments, founded by Peter Freed, continues to grow and remains one of Toronto's most successful developers. Focused on the revitalization of neighbourhoods, Freed has single-handedly transformed the once industrial King West neighbourhood into the Live, Work, Play environment it is today. Freed has over a Billion Dollars of completed Developments and has sold approx. 5,000 units. 2015 and 2016 brought great success to Freed and the Yonge and Eglinton neighbourhood selling over 1,700 units and approx. $700 Million in sales, over three buildings. The Art Shoppe Lofts + Condos was named the fastest selling project of 2015.
Freed continues to expand its vision with two new Master Plan Communities; one at Dupont and Dufferin (Galleria Mall) and the second, Grand Park Village near the Mimico GO station. These two projects will see approx. 5,000 units and 350,000 SF of commercial space come to the market in the next 5 years with over $2.5 Billion Dollars of Development. Peter Freed is President and the Developer of Muskoka Bay Resort, which was named one of the top 10 Golf Courses in Canada, and hosts an Annual Charitable Golf Tournament each year raising funds for the Princess Margaret Hospital Foundation and the South Muskoka Hospital Foundation. Peter is also a Member of the Investment Committee for the Mount Sinai Foundation. Peter recently acquired Toronto Fashion Week and will sit as Chairman for this organization. Founder of PSR Brokerage, one of the top growing real estate brokerages in Toronto.
Freed has expanded into the luxury hospitality world; as developer and part owner of Thompson Hotel. He also developed and owns Toronto's newest Rooftop Pool Bar/Restaurant Lavelle. While continuing to grow his vision, Peter is a founder in Private Service Realty ("PSR") a real estate brokerage firm, which has expanded with a second office in midtown Toronto and another coming later this year to Forest Hill. A creative design agency (Artform Media Group), whose clients are part of the most elite Toronto retailers, a construction company FirstCon, who built 629 King West, which is home to Lavelle and a multitude of high-end retailers. The Freed Group of Companies in Development, Construction, Sales, Hospitality and Creative Design provide a complete partnership solution.

Hiku is focused on handcrafted cannabis production, immersive retail experiences, and building a portfolio of iconic, engaging cannabis brands. Hiku is differentiated as the only Canadian craft cannabis licensed producer with a significant national retail footprint and a growing brand house including DOJA, Tokyo Smoke and Van der Pop.