After completing a degree in policy and economics and going on to study fashion design at Vancouver's Blanche Macdonald Centre, Toronto-based designer Hilary MacMillan debuted her eponymous womenswear collection for Spring/Summer 2014 at fashion week in Toronto.
Since then, MacMillan's designs have been featured in countless magazine editorials and embraced by celebrities and on-screen personalities including Kim Cattrall and Liz Trinnear. The line currently retails at a number of independent boutiques in North America, select Hudson's Bay stores across Canada, and at hilarymacmillan.com.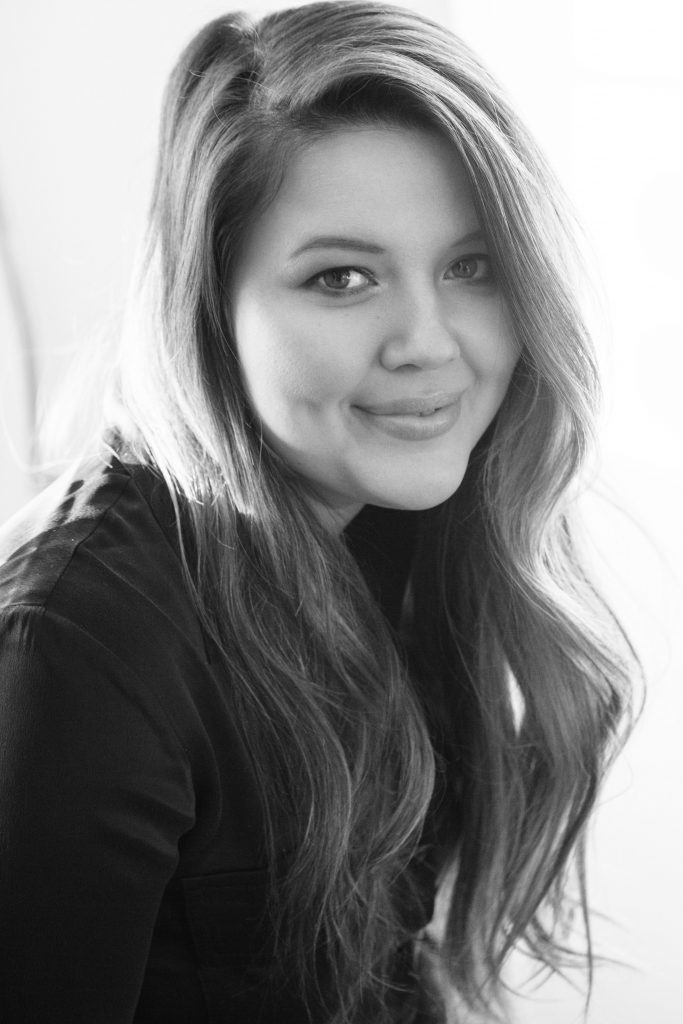 Portrait photography by Ted Belton.
Ahead of her much-anticipated Spring/Summer 2020 runway show during Toronto Fashion Week, we caught up with MacMillan to talk about the Canadian fashion community, taking her collection vegan, and the extended sizes she will be offering next season.
What do you love most about being a designer in Canada?
The community has been one of the biggest benefits [of being a designer here]. We're small, and most people know each other; we all work creatively together. I find there's a lot of support among designers, PR companies and brands. Everyone wants to see each other do well.
What have been some of the highlights for you since launching your label?
Showing at fashion week in Toronto was big accomplishment in my life. I used to go to a lot of shows and hear about them, so it was really cool to actually be able to show there. And then you get feedback right away from people based on what you show.
Another big one was when the Collections did a collaboration with Hudson's Bay, which picked us up as a stockist. It was a huge moment to work with such an established Canadian business. And then this season, we did another collaboration with Hudson's Bay and Barbie.
Tell us about making your line vegan.
I was a vegetarian growing up. I became vegan about three years ago and wanted to incorporate that into my collection, but I didn't want to be hasty about it; I wanted to take my time to figure out sustainable and proper alternatives. In 2016, I transitioned out of using fur, leather and feathers. As of 2019, we've transitioned entirely out of silk and wool. It's been a learning curve and a process over the last couple of years, but we're completely vegan and cruelty-free now.
Why did you decide to introduce extended sizing with your next collection?
About a year ago, we developed a feminist capsule that's available year-round. As we were doing marketing and ads for it, [we saw a demand] for extended sizes. It was something I've always considered, but as [a designer] you have to choose the right time because cash flow is an issue for every small business. With the capsule, we started to dip our toe into extended sizing, because there's not so many SKUs and it was a very manageable introduction to it.
The capsule did really well, and we got people requesting more styles of the varsity jackets in extended sizes. So, this year, we're going to take our seasonal collection for Spring/Summer 2020 and offer 12 looks—about 26 styles—in sizes up to 4X and 22. It's not a whole new collection; it's more inclusivity within our current collection. We wanted to offer styles that are fun, fashion-forward and not shapeless. It's a lot of fitted pieces, transitional items that you can wear to work and then out at night.
Do you have any advice for designers showing at Toronto Fashion Week for the first time?
Scour as much as you can for contacts for people that are wholesalers, retailers and even sales reps, and try to get them to come to your show or get them to come and see your stuff. Because at the end of the day, you actually need to sell your collection to make money.
I also would suggest offering presales and giving people the opportunity to order pieces from your collection early. If someone really loves a piece, they can make a purchase now, and then you know you have a guaranteed order coming up.
Hilary MacMillan will present her Spring/Summer 2020 collection at 8 p.m. on September 3, 2019 during Toronto Fashion Week.