This September, Toronto Fashion Week will launch an exciting new sister initiative to Style Plate, partnering with the fashion and art world to produce Style Art.
"Fashion in itself is art, and the world of art fuels fashion; together, they work as equally collaborative parallels that influence the world around them," says Carolyn Quinn, executive director for Toronto Fashion Week. "By bringing together fashion and art in an immersive environment such as Style Art, we are hoping to provoke discussion and showcase artistic experience across multiple platforms."
Working with the arts-focused content platform XPOSED, for one, Toronto Fashion Week will feature an innovative visual installation starring Gigi Gorgeous at Yorkville Village from September 5 through 15 entitled "XPOSED X GIGI GORGEOUS." Co-founded by George Antonopoulos and Glenna Weddle, XPOSED leverages avant-garde projects in the fashion and arts realms to promote a goal of "total inclusion."
"Toronto Fashion Week felt like the most natural place to take XPOSED, since fashion is a huge part of our DNA," says XPOSED co-founder Glenna Weddle. "Gigi Gorgeous, who is becoming a fashion icon and also breaking boundaries through her narrative, felt like the perfect fit for our partnership with Toronto Fashion Week. We feel that merging the LGBTQ2S community with fashion and art creates a perfect segue to achieving full inclusion."
Gigi Gorgeous, the Youtube star turned trans-rights trailblazer, will be on site for an exclusive September 4 launch. Additionally, a limited-edition GIGI x XPOSED hoody collaboration will be available for purchase, with a portion of the proceeds benefitting The 519—Canada's largest LGBTQ2S Community Centre—in support of the centre's anti-violence initiatives.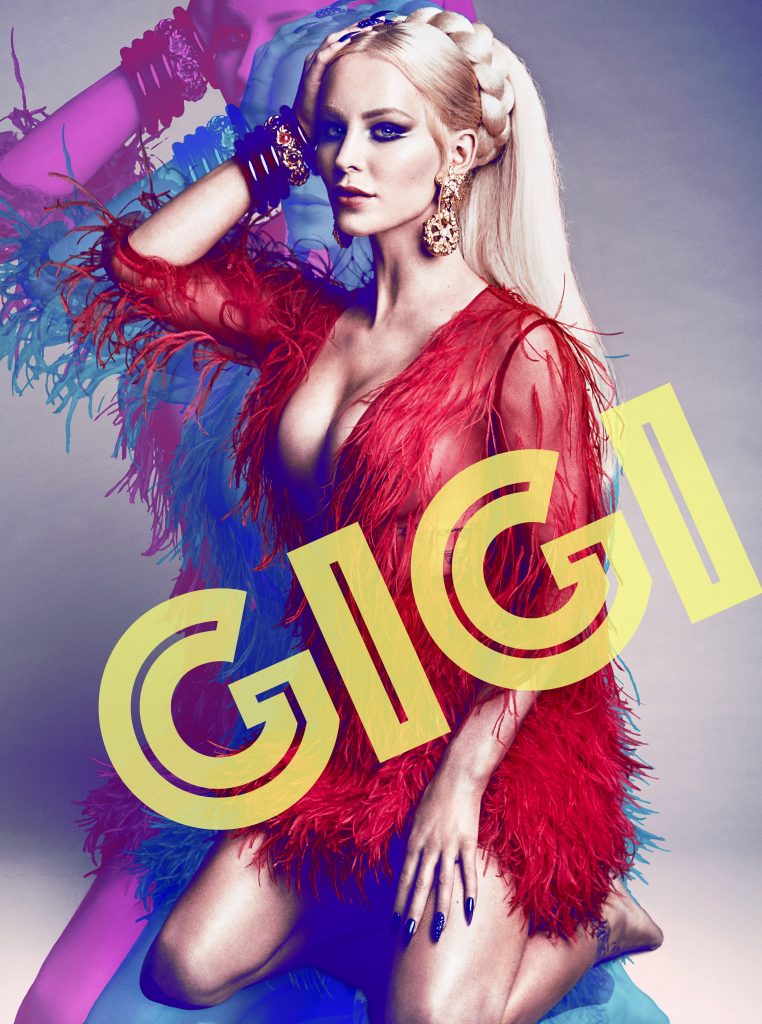 Style Art is among the many ways in which Toronto Fashion Week continues to extend its creative reach beyond fashion. Past Toronto Fashion Weeks have featured speaker panels with the likes of designer Jean Paul Gauthier and costume designer Arianne Phillips.
Six more galleries in the Yorkville Area will host exhibits as part of Toronto Fashion Week, as will boutique Judith and Charles, and The Lane at Yorkville Village, where featured artist Max Jamali will host a live painting event on September 5, 2019. Later that same night, Style Art will present its 'Art Crawl' from 8–9 p.m., inviting art lovers to visit participating galleries while enjoying beverages and treats.
TORONTO FASHION WEEK PRESENTS STYLE ART SPRING 2020 SCHEDULE
Galerie de Bellefeuille 87 Avenue Rd Suite 2 / Jason de Graaf
The Hazelton Gallery 14 Hazelton Ave / Patrick Rubinstein, Anna Razumovskayabe, Richard Roblin, and DALI sculpture collection.
Judith and Charles 55 Avenue Rd / ALPHABET
The Lane in Yorkville Village / Max Jamali
LISS Gallery 112 Cumberland St / Alexander Rocco and David Drebin
LUMAS Gallery 159 Yorkville Ave / Michel Comte, Greg Kadel and Pamela Hanson.
Taglialatella Galleries 99 Yorkville Ave / Caitlin Cronenberg
Yorkville Village 55 Avenue Rd / XPOSED X GIGI GORGEOUS