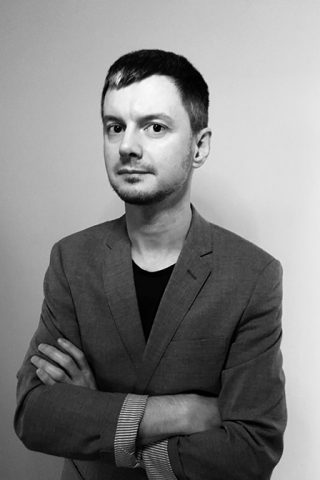 Zoran Dobric collection offers women an individualistic and creative expression. Zoran's design background comes from London College of Fashion in the UK and Instituto Marangoni in Milan, influencing his European approach to fashion as fine art.
Zoran's work has been published in magazines and books from the USA, UK, Germany, Spain, France, Kuwait, Japan, Canada, and China. His designs were also featured in group exhibitions in London UK at the prestigious Victoria House UAL Exhibition (2013), and at the Sex and Death exhibition in Covent Garden (2012).
Zoran Dobric won the London UK based Shaftesbury Award for emerging designers, resulting in a pop-up shop /exhibition in London UK in July 2013.
Commissioned by Sheikh Majed Al Sabah, the designer's work was shown at Al Sabah Gallery (2009, Kuwait City).  The collection has been shown at Moorwosh Showroom in Paris France, and The Train Trade show in New York.
Using fashion as an artistic expression, the designer creates original textiles combined with artisanal techniques.
Contact

Zoran Dobric

Address

1419-77 Maitland Place




Toronto




M4Y 2V6









Website

Instagram

Facebook