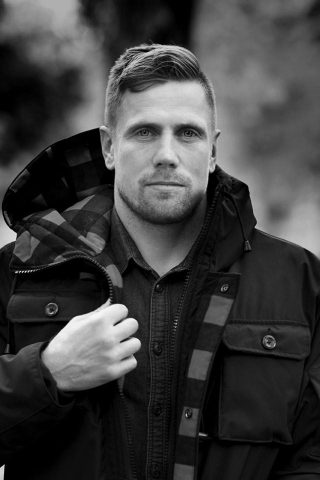 James Yurichuk is a former professional football player who moved back to Toronto from the West Coast of Canada.
As a lover of wildlife, he was searching for an animal-free and Canadian-made winter coat for his girlfriend, who was visiting from South America. After searching to no avail, he decided to make his girlfriend her first socially conscious Canadian parka, and Wuxly was born.
As for the outerwear performance, it is safe to assume the parka did its job as his Brazilian girlfriend decided to stay in the frozen jungle of Toronto and become his wife.
Website:









Instagram:

@wuxlymovement

Twitter:

@WuxlyMovement

Facebook:

@wuxlymovement