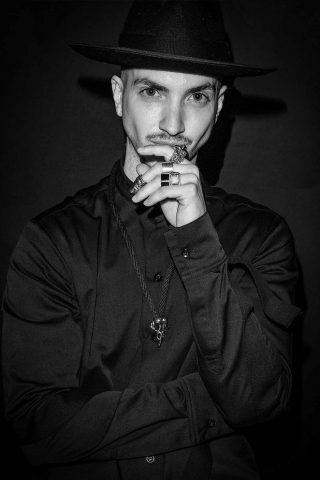 The Feral is a brand that Started in 2016 from designer Zakariah Milana which evolved from the success of his former line, Sons of Ódin. The Feral expresses the spirit of the brand and the creative direction of the line – wild, non-conformist. It has drawn the attention of international celebrities and athletes. The Brand has been sold all around the world and has its own flagship store in Toronto. With a perspective gained from a lifetime of working with artisans and a passion for travel and exploration, recurring accents include rugged, rough-hewn materiality, muted tones and raw finishes.
The Feral seeks to create new and innovative designs that resist any particular category, genre or box. The Feral is someone who wants to dress in any style he chooses and is truly free to express himself and his individuality. 
About Zakariah Milana
Zakariah Milana is a Toronto based designer with a global following (his work is sold in the U.S. Europe and Asia and is worn by many celebrities and athletes). He was born in Toronto and raised by his mother, an artist, in a downtown warehouse filled with oddities such as medical paraphernalia, taxidermy and army goods. Surrounded by other artists and craftsmen who allowed him to use their tools and materials, whether it was to make sculpture, blow glass, design fashion pieces or create artworks in many media. Zakariah was always creating and growing as an artist from a very young age, travelling extensively and exploring the world and being inspired by it. This autodidactic and creative mind continues today, digesting and churning out new ideas, mixing influences and styles, textures and materials, creating truly inventive clothing for men.
Website:









Instagram:

@theferal_lab