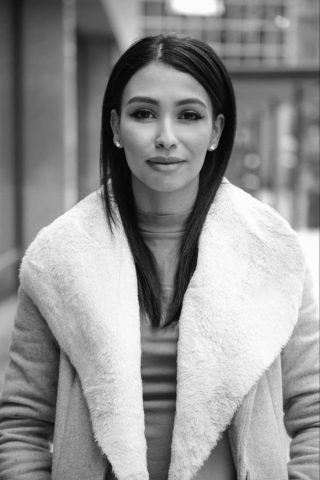 My New Business Gave Me A New Beginning
The gradual progression of my self-image began to aggravate my situation at home. The accumulated criticisms that had been leveled at me were getting replaced by one accomplishment after another. The power shift was upsetting the cycle of abuse, and Jeff slowly lost control over my self-perception and self-esteem.
In a lot of ways, my company, Rosé, saved my life. It helped me see the value in myself, and it showed me my strength. It can be really hard to see the weight of a situation when you're in it. Ultimately though, it took being physically injured in public for me to finally accept and acknowledge that I needed to leave. Jeff had gone too far. I couldn't swallow my shame and embarrassment to protect him anymore. I thought about my children. How they would grow up to witness this abuse. How they deserved a mother who is happy and healthy, both physically and mentally. They deserve to see love, so that they can grow into men who treat women with dignity and respect.
While staying home with the kids, I decided to start an Instagram account that was solely dedicated to fashion and beauty products. It was my way of switching focus and channeling my energy into something positive. It was something small that I would look forward to—a distraction from my reality. I had acne and dry skin, so I decided to look around for a product that could help alleviate my symptoms and control my acne. Every makeup tutorial I watched began with a beauty oil being applied before the makeup. This sparked my curiosity.
After some research, I decided I could make a better face oil myself. One that was pure, organic and elegant. The overuse of chemicals is rampant in the skincare industry, so I focused on finding organic and biologically compatible components. It was important for me to create an effective product that was safe and sustainable. But most importantly, the product development gave me a much-needed sense of purpose outside of my abusive relationship.
Instagram handle: https://www.instagram.com/rosetoronto.ca/
Facebook Handle: https://www.facebook.com/rosehtoronto/
Website: https://rosetoronto.ca/
Hashtags: #rosetoronto #toronto #monday #rosehipoil #blogto #narcitytoronto#torontolife #torontoblogger #torontoblogs #beautygram #mondaymood #rosehip#facegoals #faceoil #faceserum #serum #glow #aesthetic #glo #gloup #beautyneeds#mondaymonday #torontoinfluencers #beautybloggers #moisture #Shefie
Bio and Story: https://www.itsovereasy.com/insights/how-starting-my-own-business-saved-my-life