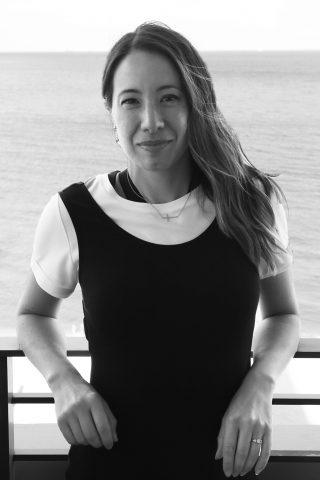 Michelle Watson conceived MICHI in her Williamsburg, Brooklyn apartment after growing tired of the uniform she was seeing across all fitness platforms. She decided to create directional, high-performing activewear that could be worn both in and out of studios. Taking it one step further, she wanted each piece to have personality and the power to evoke confidence in the wearer.
As a graduate of Parsons School of Design and Richard Ivey School of Business, she has had the opportunity to work with reputable brands including: Donna Karan, Kate Spade and RLX Ralph Lauren.
Michelle's background in competitive sports like golf, badminton and ski racing, combined with New York fashion industry experience, were the perfect ingredients for actualizing her design intentions. The result is a brand that blurs the line between activewear and streetwear.
Inspired by superheroines, boudoir lingerie, and her mother's stylish 1970's Jamaican and British wardrobe, Michelle designs MICHI for the female who embodies a multifaceted lifestyle and whose wellbeing is a top priority.