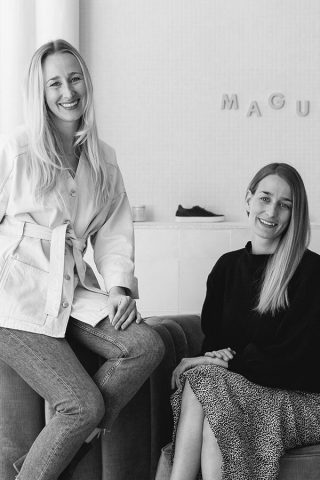 Myriam B Maguire has always wanted to design shoes. After an undergraduate in Industrial Design at the University of Montréal, she went to London for a footwear diploma at the prestigious Cordwainer's at London College of Fashion, then to Italy where she was selected for a residency at Fabrica, the United Colors of Benetton research centre.
Returning to Montréal in 2010, Myriam landed a design job with the Aldo Group. This position saw her travel to Asia, Europe, and the USA for market research and manufacturing oversight. Through this experience she has developed a unique end-to-end understanding of the footwear production process.
Starting in 2016 Myriam teamed up with her sister Romy, a specialist in communications and marketing, to launch a brand-new, direct-to-consumer brand of fashion footwear and accessories. Their mission is to offer high-end products at a fair price, all while re-inventing the in-store experience of shopping for shoes.
Website

https://maguireboutique.com/