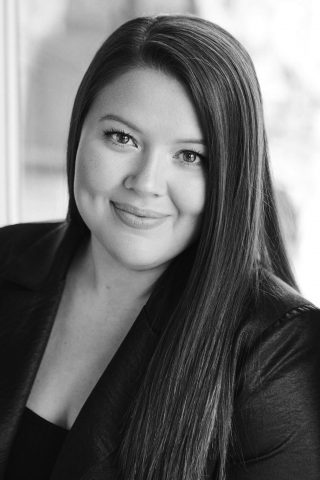 Hilary MacMillan is a contemporary, Canadian, cruelty-free womenswear brand. The self-titled brand was founded in 2013 with a focus on offering a breadth of styles at accessible price points. Hilary MacMillan apparel is for the adventurous and fashion aware woman who likes bold prints and inspired fabrics, which make fashion effortlessly conscientious. ,
In 2016, Hilary Macmillan made a commitment to focus on being a cruelty-free brand, no longer using leather, fur, exotic skins, or feathers in any of her garments. As of SS19 Hilary MacMillan has  phased out all silks and wools to proudly become Canada's number one choice for cruelty-free womenswear.
Hilary continues to be a trailblazer in the Canadian fashion scene and for SS'2020 Hilary MacMillan will be releasing a capsule collection of extended sizes (up to 4X and 22) and looks forward to becoming more size inclusive.
Hilary Macmillan had her designs worn, most notably, by Mme. Sophie Gregoire- Trudeau at the 2017 CAFA Awards. Other celeb followings include: Kim Cattrall, Elisha Cuthbert, Fefe Dobson, Cheryl Hickey, Liz Trinnear, Chloe Wilde, Tessa Virtue, Natasha Negovanlis and more!
Website:









Instagram:

@hilarymacmillan

Facebook:

/hilarymacmillanapparel

Twitter:

@hilarymacmillan

PR Contact:

alex@hilarymacmillan.com