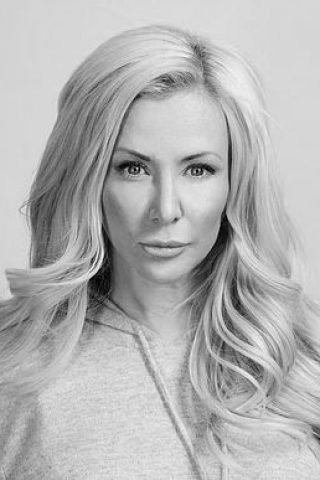 ABOUT HENDRIXROE
Each design by HENDRIXROE creative director Jordan Erin McKay is an extension of her vibrant and exuberant character; each season captures the loud, fun, and passionate personality behind the brand.
It was a chance encounter with a complete stranger that inspired McKay to leave law school and follow her dreams to become a fashion designer. After a successful first season as a womenswear line, HENDRIXROE debuted the inaugural menswear collection in the spring of 2016 to an overwhelmingly positive response. The brand has since continued to expand with larger men's and women's collections with plans to incorporate accessories and children's clothes in the future.
Inspired by the vintage rock and roll style of Jimi Hendrix and old Hollywood glamour of Marilyn Monroe, HENDRIXROE exemplifies "glamorous rocker chic" to perfection with close attention to construction, fabric, and silhouettes.
Jason Priestley, Francesco Yates, Jennifer Beals, Tyler Shaw, Kardinal Offishall, Lauren Lee Smith, Natasha Negovanlis, Choclair, Taveeta, Kreesha Turner, Strumbellas, Emilia McCarthy, Shannon Kook, Cheryl Hickey, Emmanual Kabongo, Marcus Rosner, Alicia Dea, Ann Pirvu, Michelle Treacy, Ammoye, Joan Kelly Walker, and Jana Webb (The Real Housewives of Toronto) are just some of the eclectic notable names who have worn Hendrixroe designs on the red carpet, on air, and in the pages of magazines.
HENDRIXROE retails from $150 to $5000 CND and is designed in Toronto, Canada. For retailer announcements or more information, visit hendrixroe.com.
Contact

Gail McInnes

Email

gail@magnetcreative.ca

Phone

647-283-1931