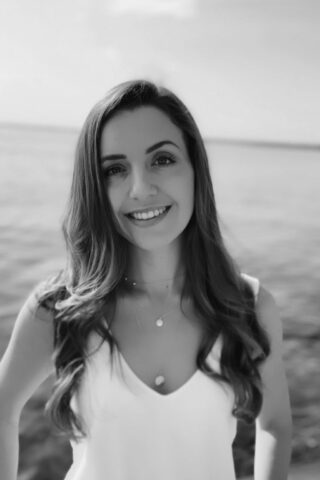 Clara Lifestyle is a Bohemian-Luxe Inspired Jewelry Collection designed and curated by  Robyn Clark in Toronto. My delicate yet simple collection is beautifully subtle, timeless and versatile. Most of my designs are a fresh, light take on freshwater pearl jewelry, providing women with pieces which can be worn everyday and for every occasion.
My Collection
Robyn's collection represents moments you will cherish forever. Moments of wonderful abandon for the woman drawn to unrestricted and boundless spaces. For the free-spirited bohemian beauty who is passionate and captivating in her ethereal nonchalance. They resonate with something inside of you. They become part of your story. 
 The Beginning
It was with wonderfully reckless abandon that Clara Lifestyle was born. Driven by the yearning to create a more meaningful life and positively impact the lives of others, Robyn aspired to create a business which would empower women while bringing them memories they will cherish forever.
The name Clara Lifestyle resonated with something inside of her and from there things moved pretty quickly. Robyn soon left her career to jump wholeheartedly into bringing to life that which she had envisioned, a beautifully timeless, free-spirited yet sophisticated collection with which women can resonate. Robyn's collection is a blend of pieces designed by her in Toronto, as well as a few ethically sourced and carefully curated standard pieces. Her pieces are beautifully subtle and timeless, inspired by the little moments of beauty in everyday life.
Navigating through the launch of this endeavor has been exhilarating. Robyn's mission from the start was to create and run a compassionate, socially responsible and ethical business. This means that she is committed to sourcing sustainable freshwater pearls as well as sustainable packaging. She also makes a donation for every purchase to Camfed, a charity which invests in girls education.
I Believe In Giving Back
From the very beginning I was determined to create a business which would empower women while bringing them memories they will cherish forever. I wanted to be driven by how many lives I could positively impact, from the women gifted my beautiful pieces to those impacted and empowered by donations made for every product purchased. I was grateful to be able to sponsor three girls through a year of education each in 2019 after my first year in business. With access to education, girls can do amazing things; launch businesses, become health workers, run schools and lead governments, helping make the world a better place for everyone.
Instagram: @iamclaralifestyle
Facebook: Clara Lifestyle Online
Hashtags:
#iamclaralifestyle
#daintyjewelry
#boholuxe
#everydayluxe
#pearls
#gold
#jewelryoftheday
#subtlebeauty
#simplicity
#minimalistjewelry
#subtledesign
#white