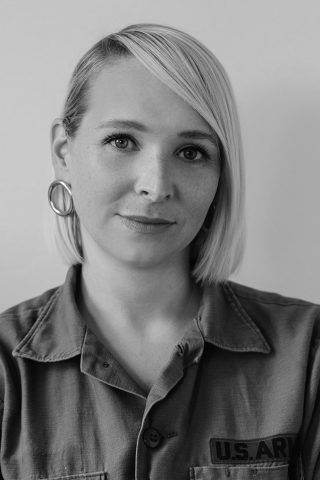 A native of Toronto, Beth Richards graduated from the International Academy of Design in 1999.  Currently based in Vancouver, Beth has been active in the industry for over a decade working for many leading fashion and lifestyle brands.
This is not just a swimsuit.  It's an opportunity to change the way Women feel about swimwear. Synonymous with the highest standards of design and quality, we challenge the world's idea of beauty and provide confidence and empowerment "one-piece" at a time.
I get asked a lot why swimwear? There are a few answers to that question, none less important.  After a move from my native Toronto to Vancouver I immediately panicked when I needed a new beach wardrobe and was deflated by the swim options I found. Being a designer it's then I decided I would try and speak to women's needs missing in the marketplace.
I have always been drawn to the Bardot era of beach culture and wanted to infuse my love of art, design and architecture into a garment.  As a whole when I looked at the designer swimwear industry it had a lot of growing up to do. There was a lack of sophistication and unfiltered cool but mostly I was hoping to create something interesting and versatile that I could wear out after a beach day.
As you know Swimwear evokes many emotions in us. It's that time of year when you maybe haven't reached the health goals you were hoping for, or had a baby, have a scar from a traumatic accident.  These are all issues I have been privy to and help my clients overcome.  Fashion aside it's helping women that drives my business as this was just as much about them as the product itself. The most rewarding part of what I do is seeing a client cringe in front of the mirror and completely transform before my eyes and leave feeling empowered and confident, not to mention excited to go to the beach.
BETH RICHARDS is Quality Modern Swimwear. Our product made of the highest standards and quality.  Our fabric comes from Italy and has been engineered for athletes boasting superior stretch and durability as well 50+ UVB Protection.  Every garment is Made in Canada as we believe in ethical and first world wages for our employees.
Together let's make waves and RUN TO THE SUN!