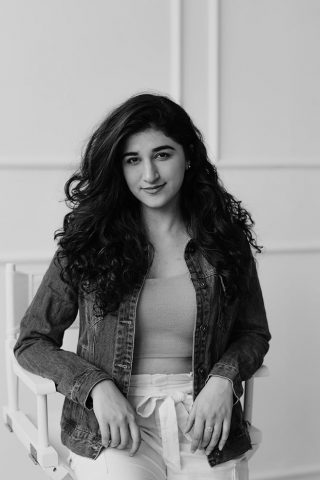 "Fashion is about finding what excites you and makes you feel confident – the best outfit is something you can't wait for the world to see you in." – Anisha
Inspired by the eclectic culture of Toronto and her passion to create art, Anisha Kumar launched her brand in the Summer of 2018.
Her handcrafted pieces combine cultural construction techniques with modern design to create pieces that exude style and class while remaining functional. The silhouettes go beyond a "normalized" perception of what is considered "sexy" by highlighting the unconventional – the collar bone, rib cage, back, and legs. Anisha strives to keep the environment, sustainability and ethics in mind as she continually improves her design process. As a multidisciplinary artist, she encourages creativity by making versatile pieces that can be styled to fit anyone's personality. This brand aims to bring light to the stories of our world and evoke emotion that will create lasting memories.
Website:









Instagram:

@anishakumarofficial

Twitter:

@anishakumarofficial