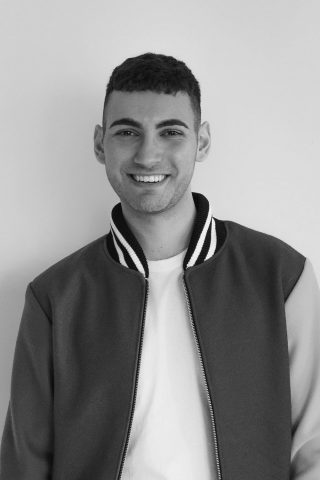 As a young boy from the age of 3, I have been passionate about designing clothing; I was influenced by celebrity icons such as the Spice Girls and theater productions such as The Wizard of Oz. Today my maturity and passion has only grown; influenced by modern day performers and artists such as Lady Gaga, The Spice Girls, Madonna, designers such as Jeremy Scott, Alexander McQueen, and Donatella Versace.
Women's fashion has always been my main passion, aside from sketching. My first opportunity to construct a garment came during my last year of high school where I fast tracked my initial construction skills and participated in a school fashion show.
As a student of the Ryerson Fashion Design program, I was immersed in the development of my creativity from the aspect of design and unique material selection for Ladies, Children and Men's wear. Designs are expressed with art, individuality and creativity to challenge the conventional. Experimenting with different fabrics and bold colours allowed my vision to transform a sketch to reality. Involvement in the Ryerson Fur Design program had exposed and challenged me to new materials and opportunities for continued creativity.
The confidence through the development of my education and craft have allowed me to network and grow opening doors to many fashion experiences such as internships with clothing stylists and fashion competitions. Having participated in the Mississauga Business Enterprise centre gave me the confidence, tools and knowledge to start a business which has continued to expand since its launch back in 2015. The ARNIERI brand has been featured in high end hair magazines all over North America thanks to the Schwarzkopf Canada team. Connecting with Entertainment Tonight Canada gave ARNIERI world wide exposer when host Sangita Patel wore a custom ARNIERI gown to the 2018 Golden Globe Awards. I continued to represent my brand when I was featured as a contestant on the new Slice TV competition show "STITCHED".
Life is a statement to be lived everyday and garments are a means of my expression of this.  My dream and vision for the future is to continue designing garments that challenge the fashion norm. The pursuit of fashion allows me to express and challenge my creative uniqueness; I learn more and more everyday from my experiences, the inspiration of life, humanity and the world.
Instagram:

@adrian_arnieri