Exceptional tailoring, traditional craftsmanship and lots of live music made for a memorable second day at Toronto Fashion Week x RE\SET.
Among the highlights: a Fashion Talks taping with David Dixon on his #BublFashion show and a panel discussion on food and fashion with Chef Mark McEwan for Style Plate. Noteworthy fashion presentations and runway shows were delivered by Thomas Bálint, Lesley Hampton, Zoran Dobric, Pedram Karimi + Process Visual + One Undone and ROCK 'N KARMA.
HERITAGE MOMENTS AT THOMAS BÁLINT AND LESLEY HAMPTON
For F/W '19, Thomas Bálint garnered inspiration from his grandmother's patterns to create his version of impeccably tailored menswear. "Each creation is an homage to his heritage," read a statement on Bálint's Instagram, stating that the trade was passed down through generations (his grandparents worked as tailors in Hungary). Classic silhouettes like overcoats and vests were used throughout the collection, as were hats which sat atop perfectly undone hair, which Global Redken Artist, Jorge Joao, described as feminine and soft with some strong lines.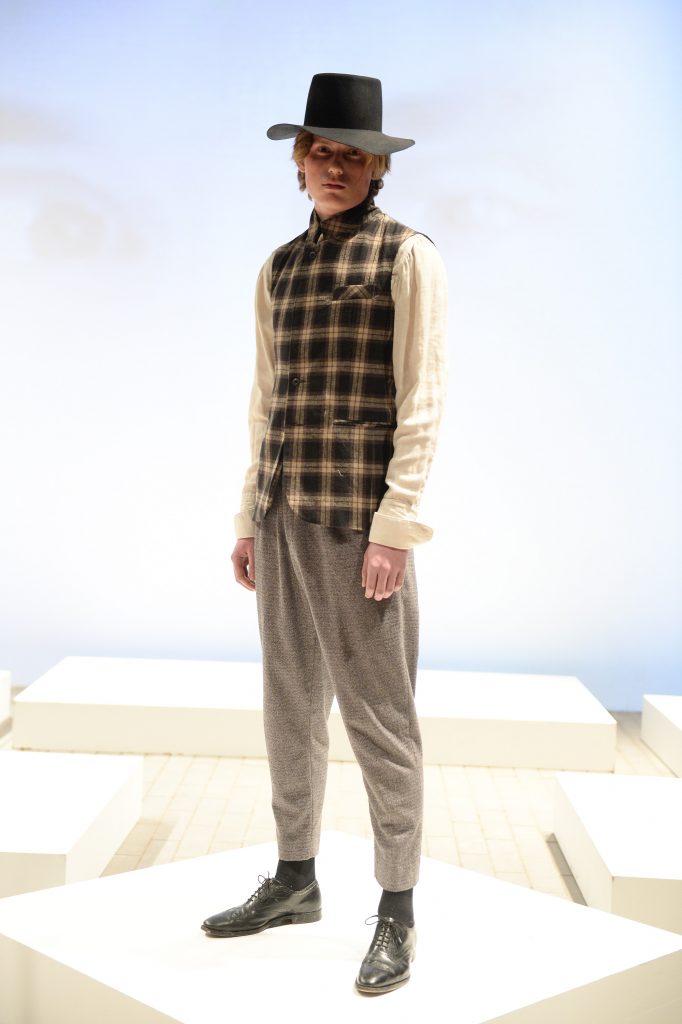 Lesley Hampton's stunning presentation played homage to her Indigenous roots with an opening performance by singer Iskwe and a cast of all Indigenous models. "Eighteen Seventy Six," which refers to the year that the Indian Act was put in place, featured beautifully crafted eveningwear using a mix of textiles and colours that tied in different traditions and historic elements. The colour red was present throughout. "It's the symbolism around the missing and murdered Indigenous women movement," explains Hampton, going on to explain that "the embroidered dots each represent one of the women that we've lost." The designer chose this colour not only to bring awareness to this important issue but also, she says, to highlight "what these beautiful women on stage have overcome."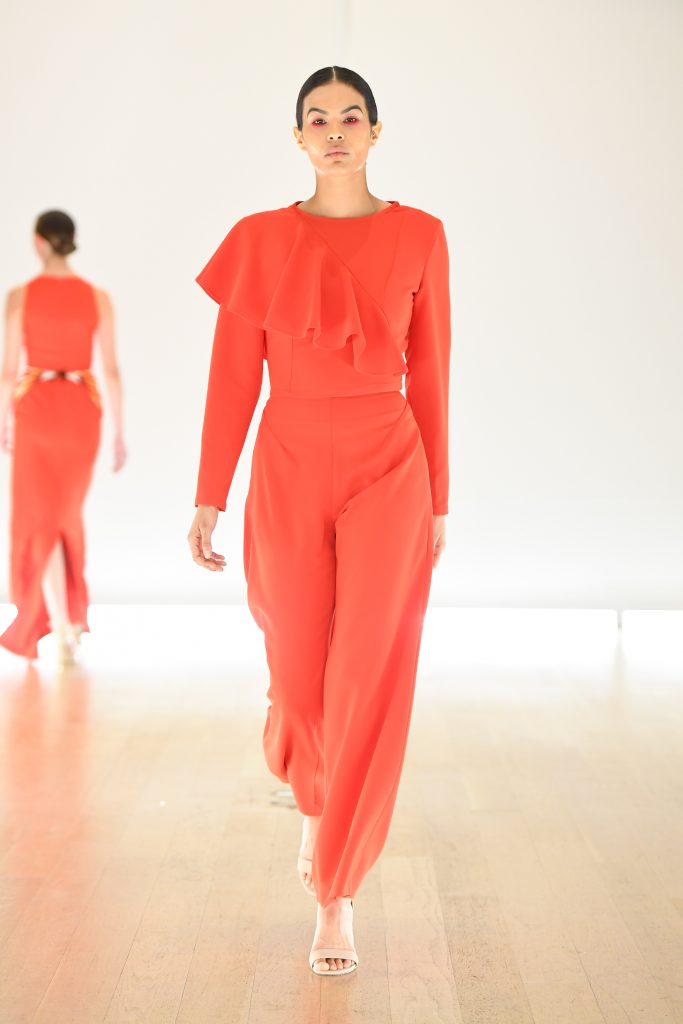 CRAFTWORK AT ZORAN DOBRIC AND ROCK 'N KARMA
At the Gardiner Museum, Zoran Dobric presented his collection, "KOHAZE," for which he collaborated with Japanese company, Aoyama Kohaze. Elements such as embroidery, fringe, digital prints and sewn-on embellishments on dresses and jackets gave the collection an artisan-like feel. This artistry was carried into the beauty look which included a refined up-do which Joao described as, "a French twist that goes all the way from back to front."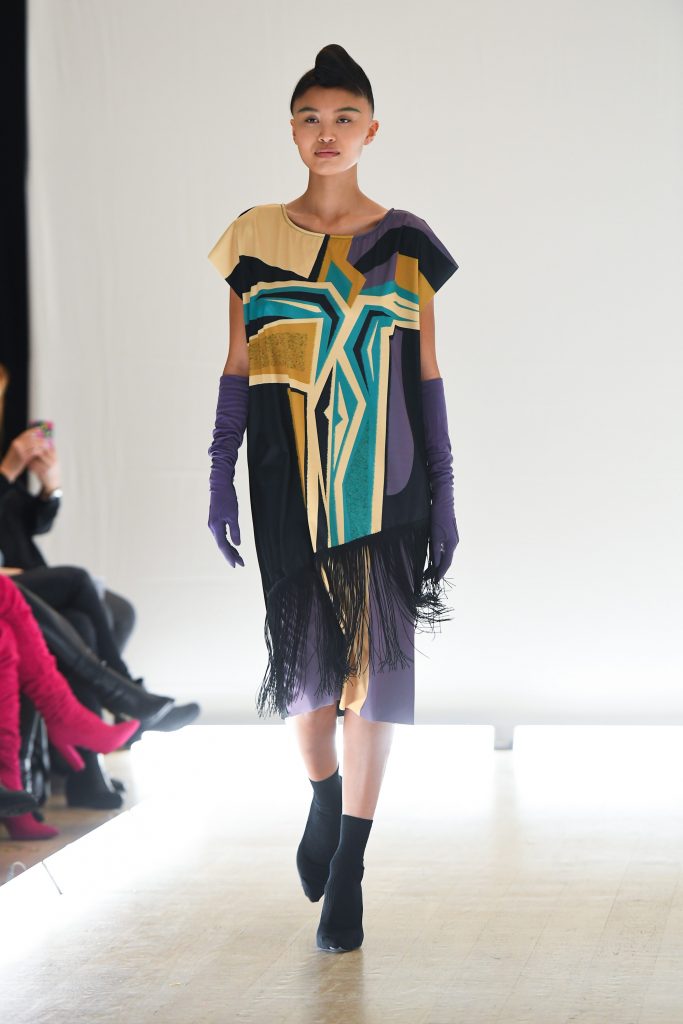 For their first runway show, ROCK 'N KARMA transported the audience straight into a rock concert. The show opened with a live performance of I Love Rock 'n' Roll and models then appeared wearing studded clothing, ripped denim and patchwork miniskirts as if they were at a show. Sequinned statement jackets topped off the majority of outfits. The beauty look was inspired by concert-goers, with voluminous teased hair and a metallic blue and green smokey eye that Simone Otis, P1M makeup artist and spokesperson for beautyBOUTIQUE by Shoppers Drug Mart, describes as "an oil slick highlight to keep it in that rocker vein."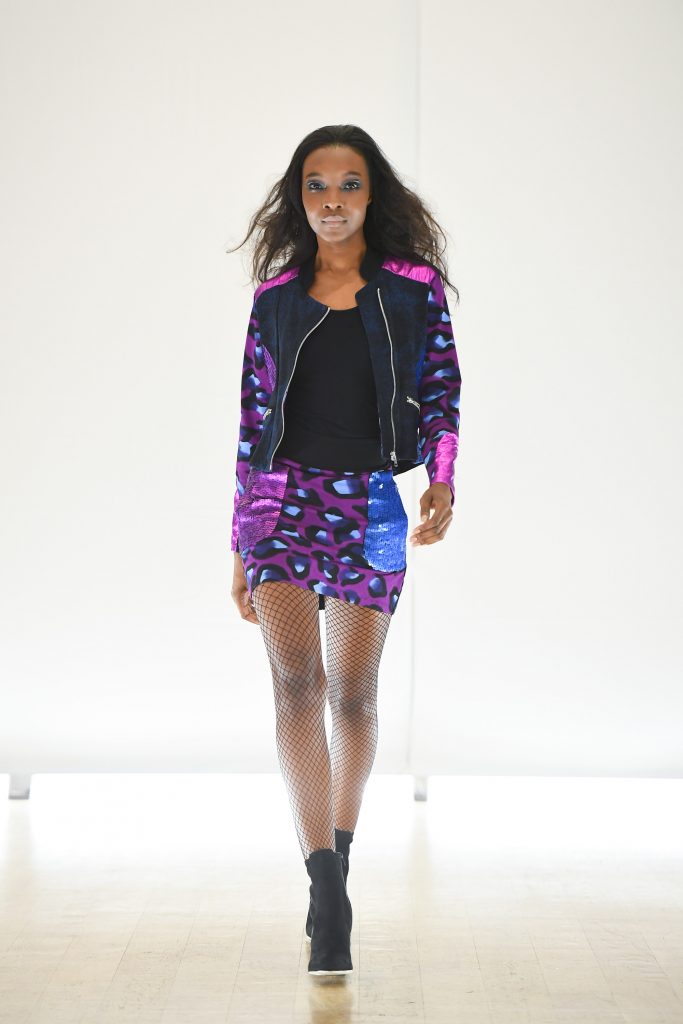 A LESSON IN LAYERING AT PEDRAM KARIMI + PROCESS VISUAL + ONE UNDONE
Process Visual showcased an edgy collection at the Gardiner Museum in which models cascaded by in billowing clothing and bare feet. The looks layered black and jewel tone capes, overcoats, and headpieces in a variety of textures. The beauty look was kept relatively simple with an emphasis on highlighter.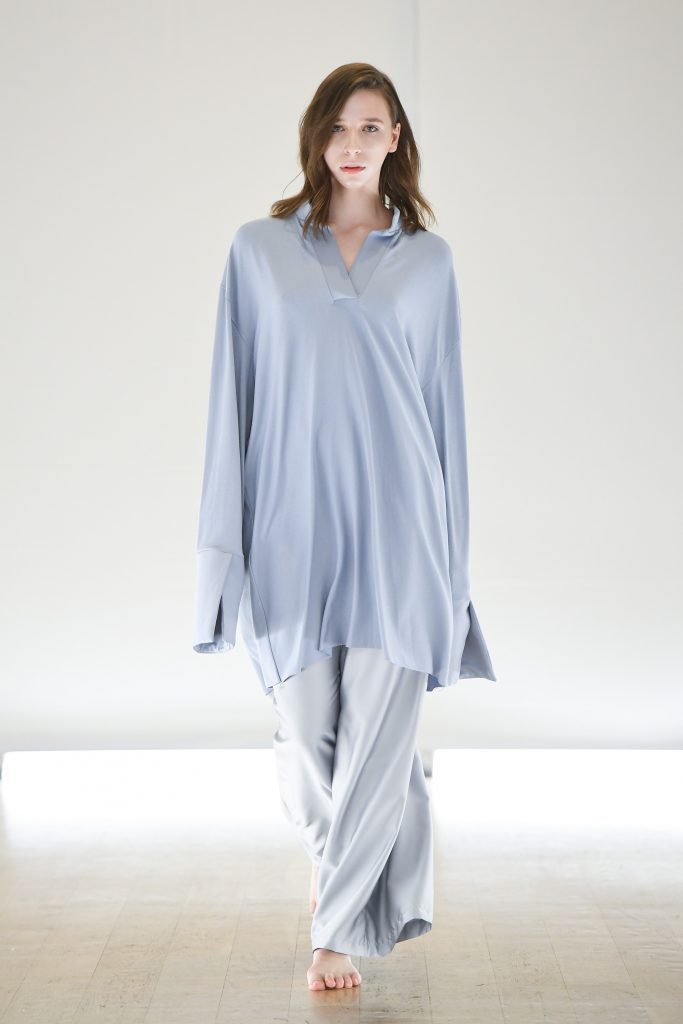 Directly following Process Visual, Pedram Karimi showcased his collection, "One Undone," in which he stated, "The purpose of One Undone is to inspire youth." Karimi combined contrasting silhouettes and layered structured pieces over soft, sheer fabrics. The hairstyle, which featured "a strong part with softness," as Joao describes, complemented the clothing.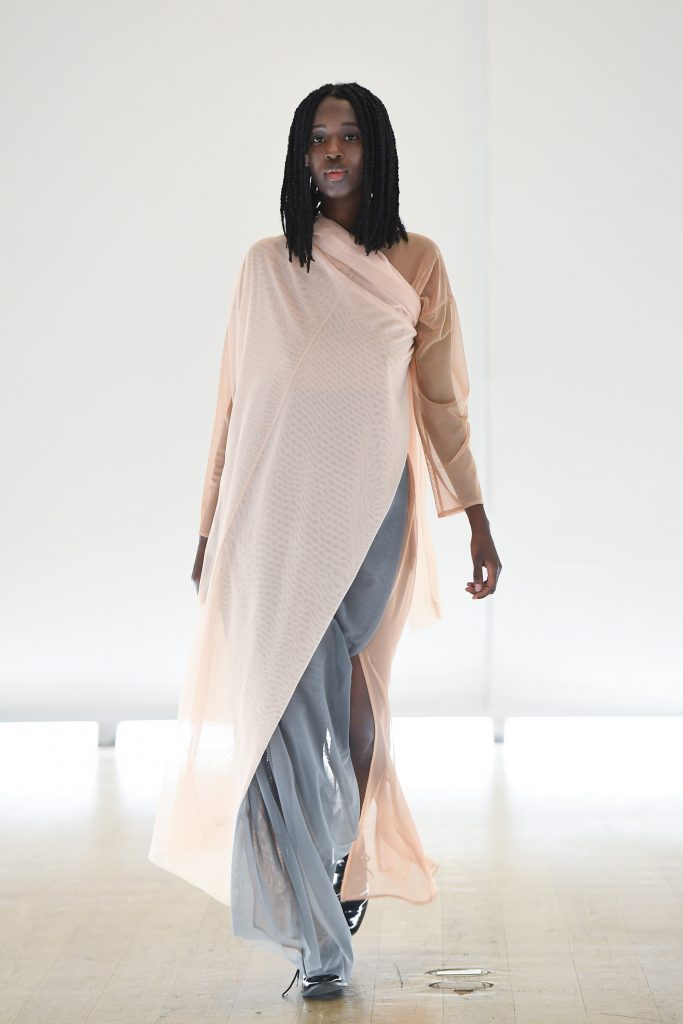 FASHION FOR A CAUSE
Donna Bishop spoke with designer David Dixon on his collection, entitled "Bübl", which was presented on Day 1 of Toronto Fashion Week x RE\SET in partnership with Osteoporosis Canada. Dixon explained that the project was intended to promote dialogue surrounding osteoporosis by showcasing beautiful designs made of bubble wrap — a material commonly used for protection. Dixon explained that he "strategically placed [the bubble wrap] in areas where we need protection, like the spine, hips and wrists."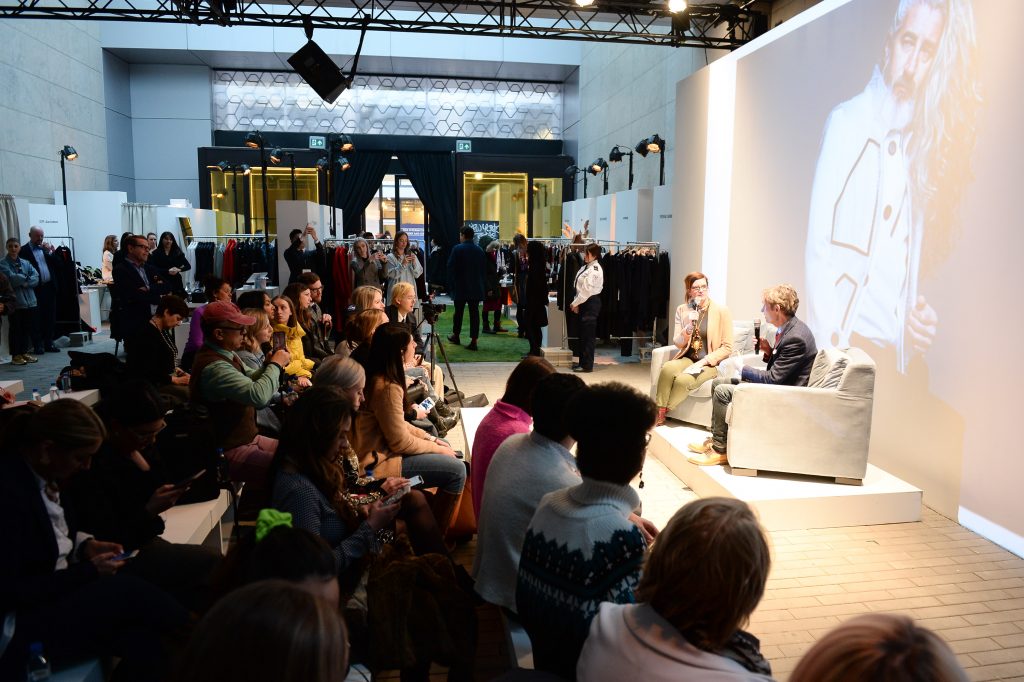 FOOD MEETS FASHION AT STYLE PLATE: FOOD — THE NEW FASHION
At The Hazelton Hotel, a discussion between the intersection of food and fashion took place between Chef Mark McEwan and Toronto Life magazine publisher, Ken Hunt, in partnership with Winterlicious. The culinary and cultural event was presented as part of Style Plate and included cocktails and hors-d'oeuvres by ONE Restaurant. "My clients want beautiful food," says McEwan, adding, "The ingredients are very, very important to them. I'm more enthused by art on a plate when it's very organic and spontaneous."