Statement gowns modelled by an age-diverse roster of models, Olympic medalists on ice, and all-stars from RuPaul's Drag Race all made an appearance on a jam-packed first day of Toronto Fashion Week x RE\SET F/W '19.
Other highlights included a Fashion Talks taping on the future and influence of cannabis, the launch of Style Night at Yorkville Village, and memorable runway shows and fashion presentations from Michi, ZOFF x Alan Anderson, Wuxly, Kiki de Montparnasse, Bübl x David Dixon and Mikhael Kale.
STATEMENT GLAMOUR AT ZOFF X ALAN ANDERSON AND BÜBL X DAVID DIXON
For F/W '19, ZOFF x Alan Anderson showed a glamourous collection, entitled "Divine Deviance," which featured stunning gowns and eveningwear styled with Anderson's signature statement jewelry and modelled by a diverse cast of women including Judith Maria Bradley and Rachel Romu. Models spotted sleek buns styled by Jorge Joao, Global Redken Artist, featuring a rope-effect detail in the back. "This season is more about working with the classic pullback bun, but we wanted to give it a bit of an edge," says Joao.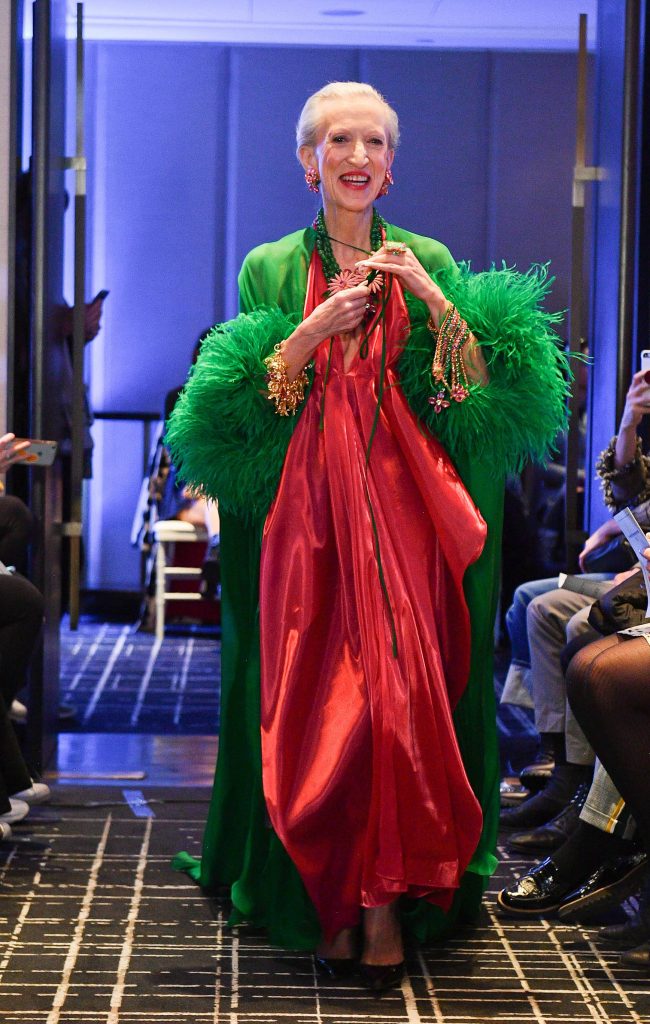 Over at the Royal Ontario Museum, designer David Dixon incorporated bubble wrap into his collection of elegant mens- and womenswear looks to draw awareness to a worthy cause in collaboration with Osteoporosis Canada. The lovely beauty look, created by Simone Otis, P1M makeup artist and spokesperson for beautyBOUTIQUE by Shoppers Drug Mart, featured silver eyeshadow. "We're not going overboard, but it is a definite look," says Otis. "Silver all around the eyes, and then a few extra lashes for 'oomph.'"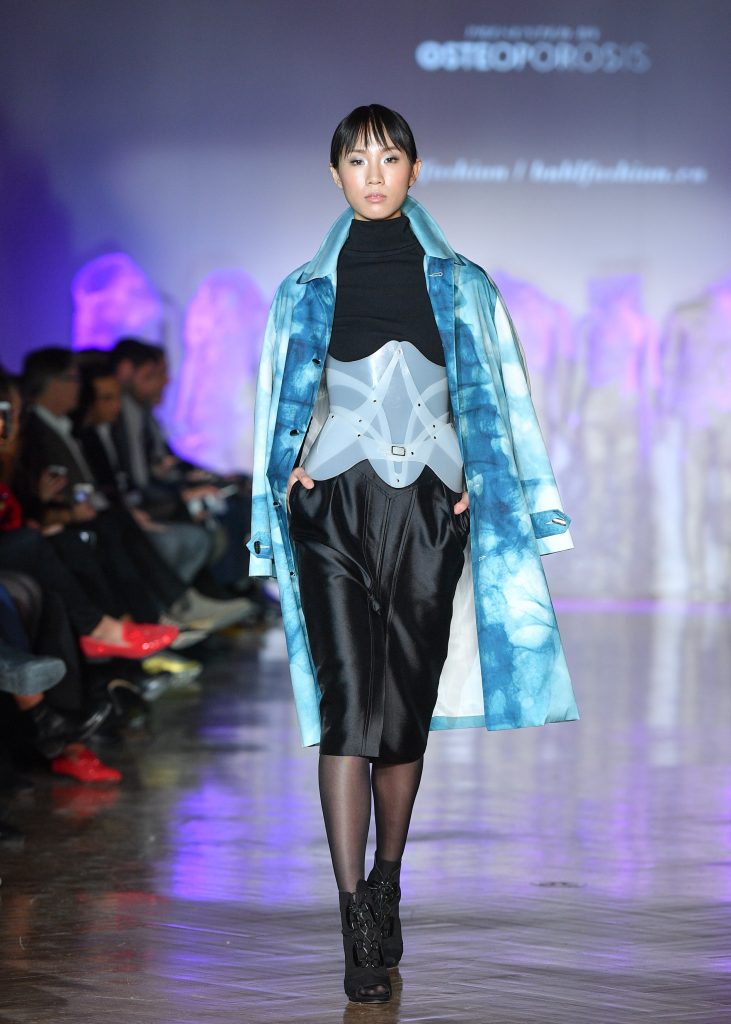 MIKHAEL KALE PLAYS WITH TULLE AND STRUCTURE
Held in Yorkville Village's P2 parking garage, Mikhael Kale's presentation featured a standout edit of what he describes as "layering pieces" that build on the athleisure-inspired collections from seasons past. Consider it a confident, sexy, and tulle-sculpted take on the streetwear trend. Jewelry by Toronto's BIKO completed the bold looks which were paired with makeup that Otis describes as "super-clean—it almost should look like nothing."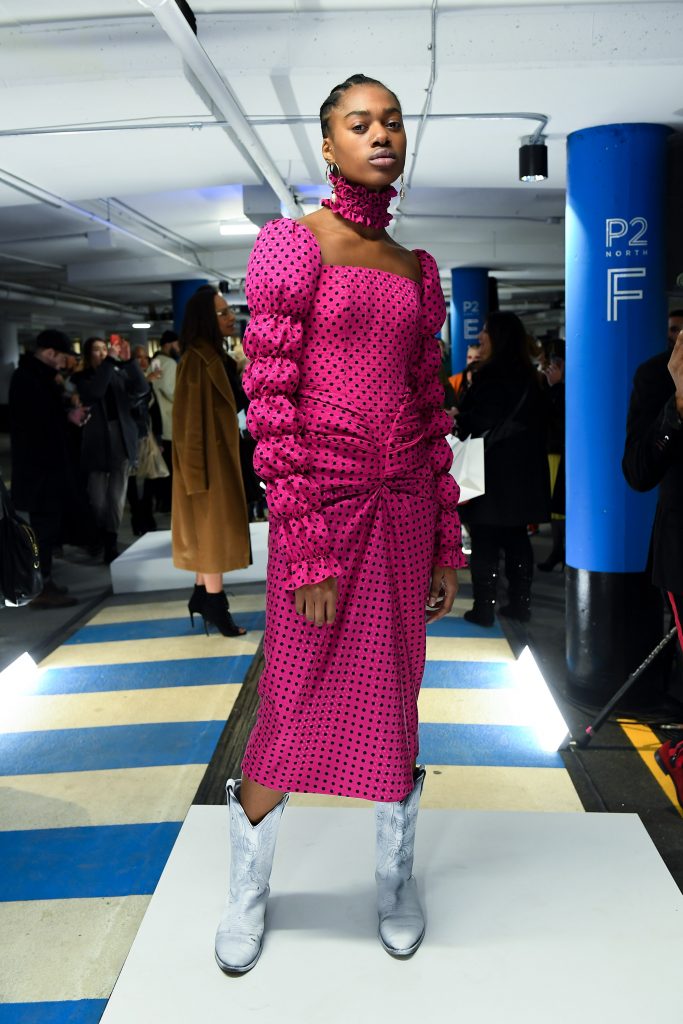 MOVEMENT-WEAR AND LINGERIE: MICHI, WUXLY AND KIKI DE MONTPARNASSE
Kiki de Montparnasse showed at Toronto Fashion Week x RE\SET for the first time this season, presenting the brand's luxe sensibility and ultra-sexy, feminine lingerie on the parking garage runway. The effortless-glam look included pretty, all-over neutral makeup and nails featuring a base of CND Vinylux in Nude Knickers. "She really wanted a nice, natural colour on all of the nails," says Jennifer Mather, sales manager and education for CND. "But we were really happy to kick it up just a little notch by including accent nails with lace detailing, and then of course a signature on each model."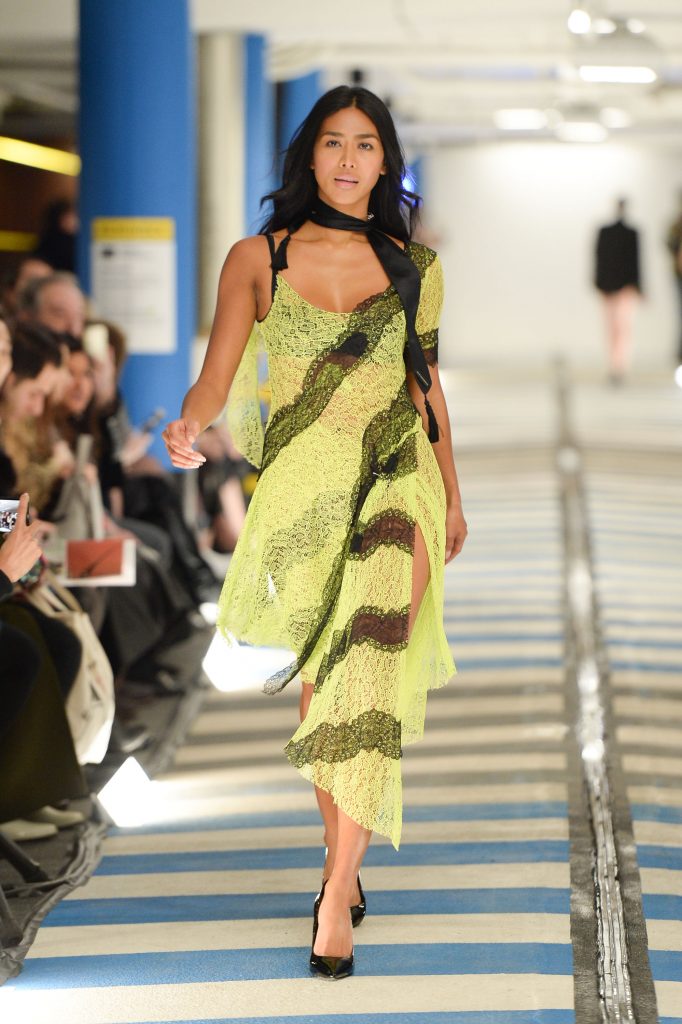 In place of a runway presentation, vegan men's and women's outerwear label Wuxly showcased their ethically sourced and manufactured winter jackets on professional figure skaters including Olympic gold medalist Gabby Daleman. The spirited, competition-themed show was a crowd-pleaser that demonstrated the outerwear brand's versatility and performance in movement.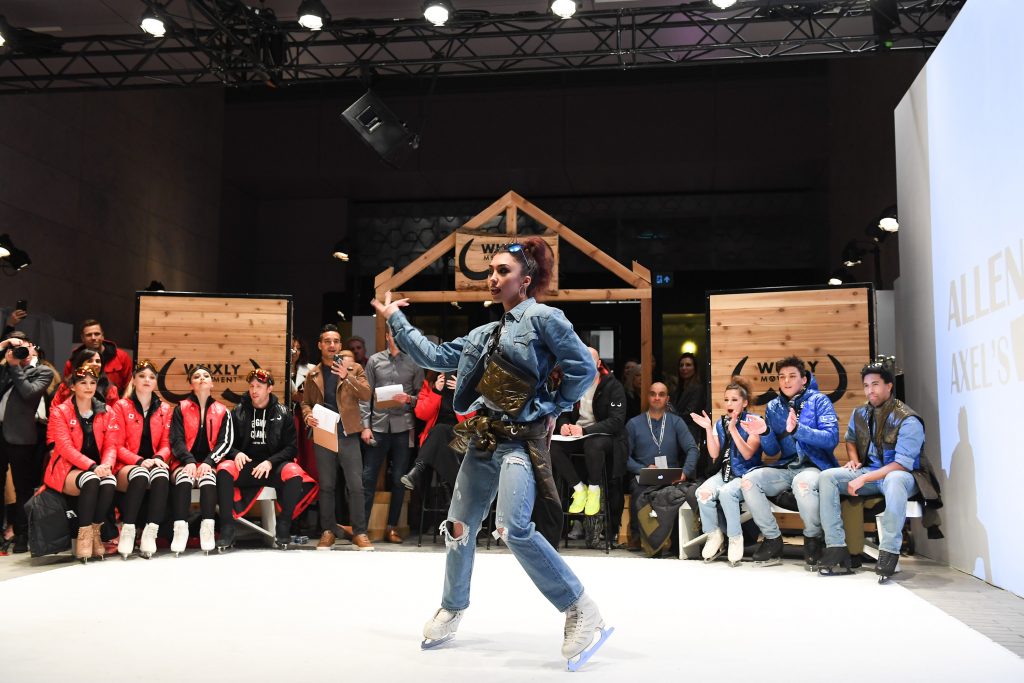 High-end activewear label MICHI presented a fast-paced, lively pre-fall collection at Equinox in Yorkville Village that was inspired by "F1 racing, adrenaline and danger." For the show, Otis created an eye-catching eyeliner look to match the colourful designs. "We did that negative space eyeliner look in a variety of colours: yellow, red, blue, white and black," says Otis. "I think that's very achievable for the average person, because then you can just add a dash of it to the makeup you already do."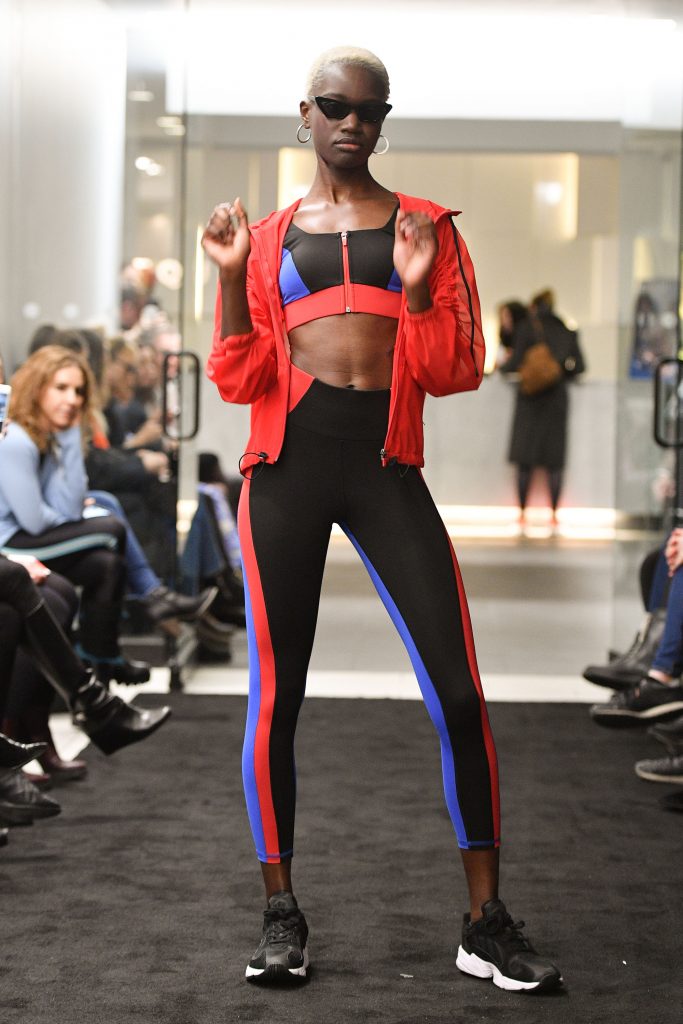 FASHION TALKS CANNABIS
For the first Fashion Talks taping of the season, host Donna Bishop chatted with trend-forecasting expert Carly Stojsic on the topic of cannabis, its potential as the next "mega category," and how it will affect—and be pervasive—in all of our lives in the future. Stojsic compares the rise of cannabis to the rise of tech in the '90s, and the discussion focused on the implications and opportunities, particularly for creatives, of living during this "monumental time." (Subscribe to Fashion Talks on Apple Podcasts or Spotify to listen to the full episode when it airs.)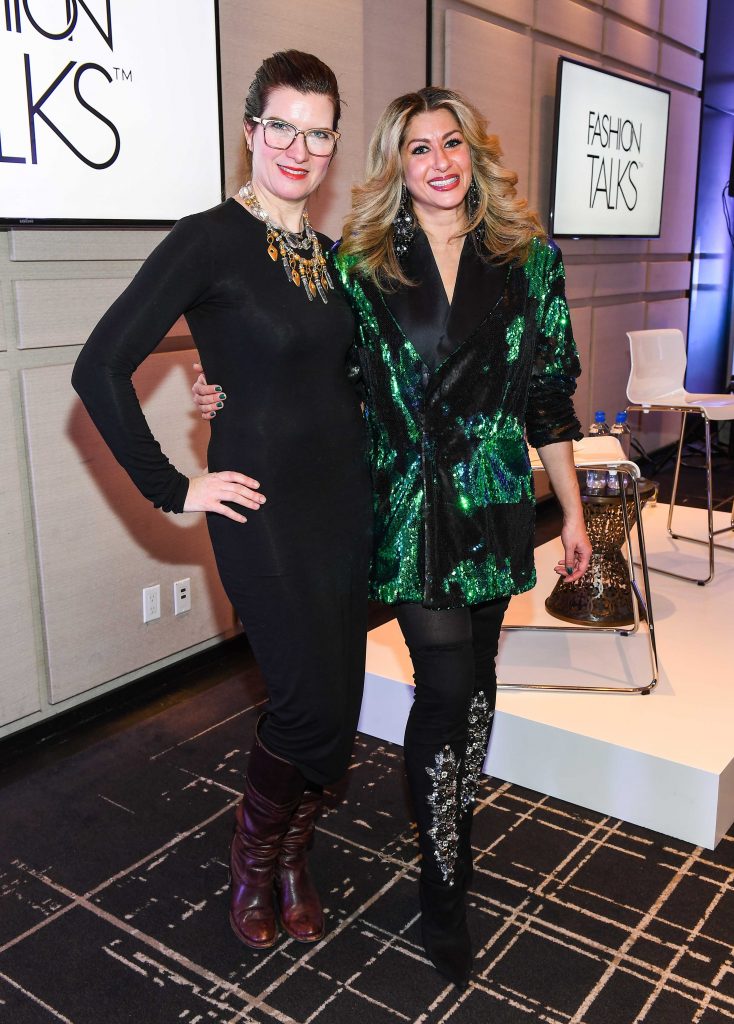 STYLE NIGHT
Yorkville Village's first Style Night event encompassed buzzy retail activations, a live skincare presentation by Victoria Radford of Radford Studio, and runway shows from MICHI x Equinox, Andrews x Greta Constantine, and ELAMA x The House of Brand. A crowd favourite? A meet-and-greet and runway appearance by internationally renowned drag queens Gia Gunn and Kimora Blac of RuPaul's Drag Race.