From a futuristic French twist to negative-space eyeliner, the most intriguing beauty looks at Toronto Fashion Week F/W '19 were both highly creative and immediately covetable.
We caught up with the creative minds behind the season's hair and makeup looks—Jorge Joao, Global Redken Artist, and Simone Otis, P1M makeup artist and spokesperson for beautyBOUTIQUE by Shoppers Drug Mart, respectively—to find out the inspiration, must-have products, and key techniques behind five of the season's most intriguing looks.
ZOFF + ALAN ANDERSON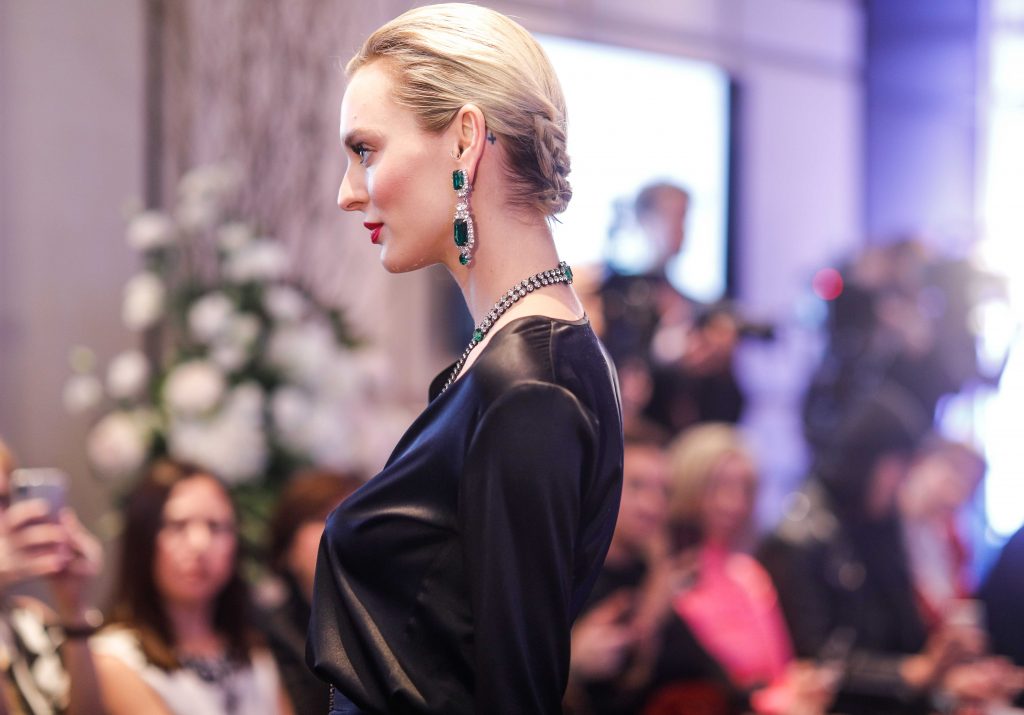 Elegant and timeless, the beauty look at the ZOFF + Alan Anderson presentation featured a glamourous red lip—Otis used Smashbox's Be Legendary Lipstick in Infrared and describes it as a "very raspberry red, which I find is nice on everybody"—and what Joao calls "the classic pull-back bun with a bit of an edge" and rope-effect side sections. To create a clean-looking bun, Joao recommends using Redken Powder Grip 03 to add grit and texture while you're working with the hair, and Fashion Works 12 spray to hold the look in place.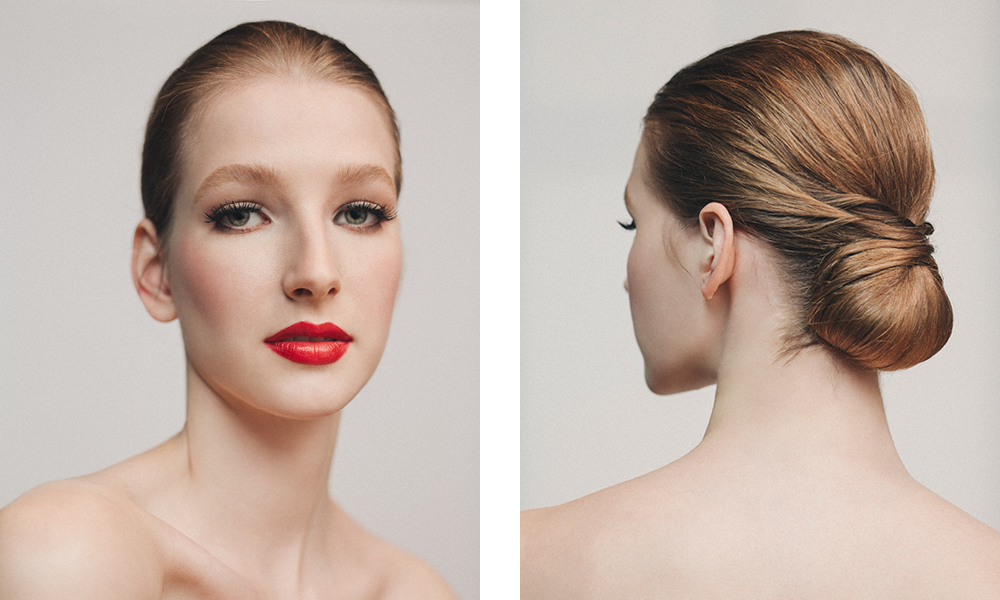 MANI JASSAL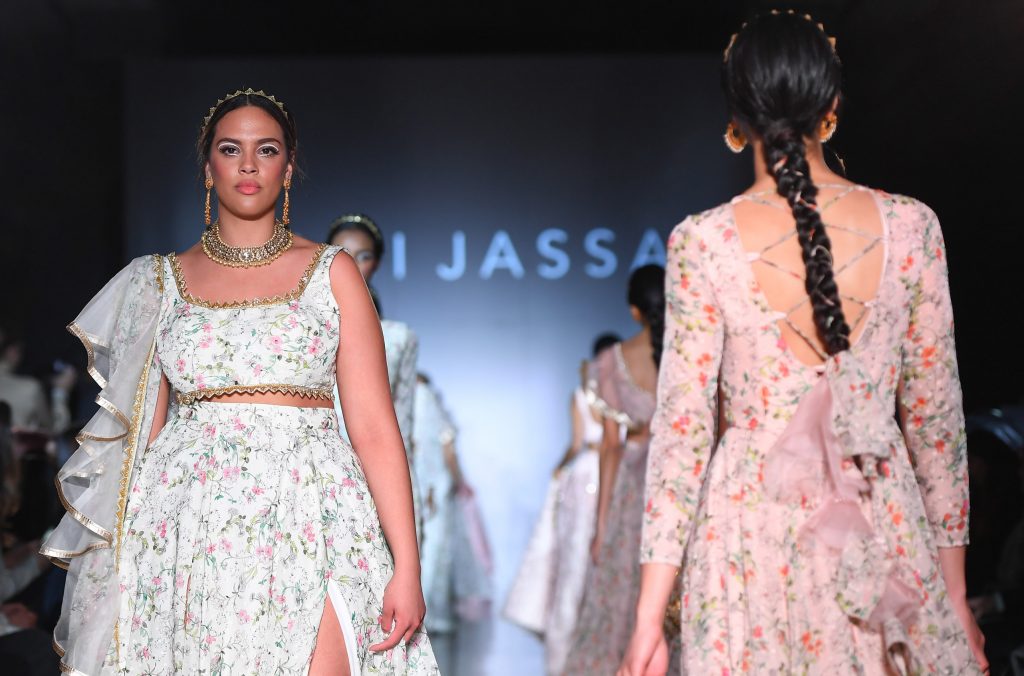 For Mani Jassal's show at the Royal Ontario Museum, Otis created a pretty, negative space eyeliner look using Dior On Stage Liquid Eyeliner in Matte White, and a full lash look, finished with peachy cheeks and lips. "The lashes really bring it to life," says Otis, who applied Quo lashes in Flirty 804. The hair for the show incorporated small crowns and playful accessories, plus extra-long ponytail braids finished with Redken Forceful 23.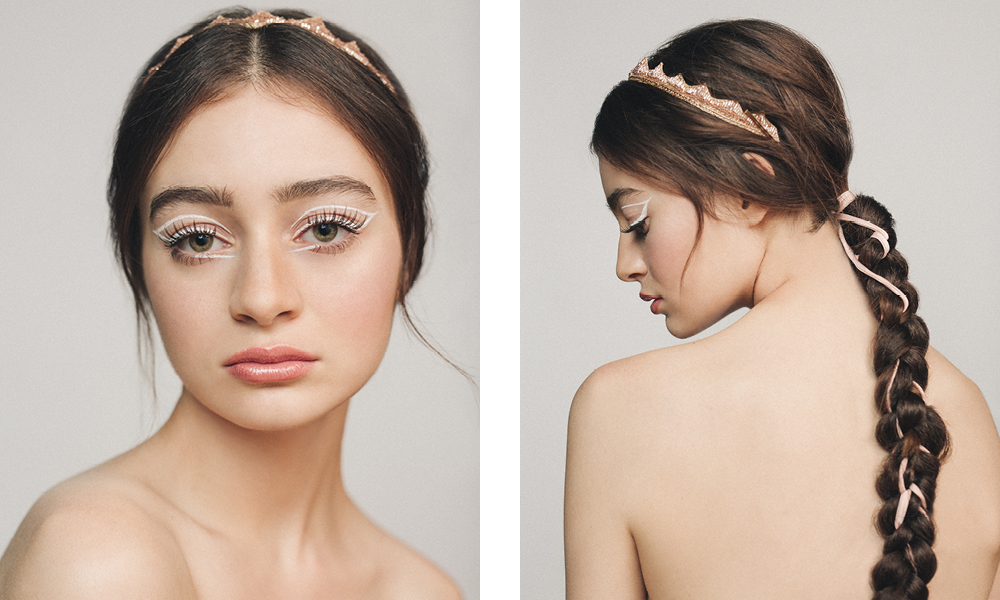 THOMAS BÁLINT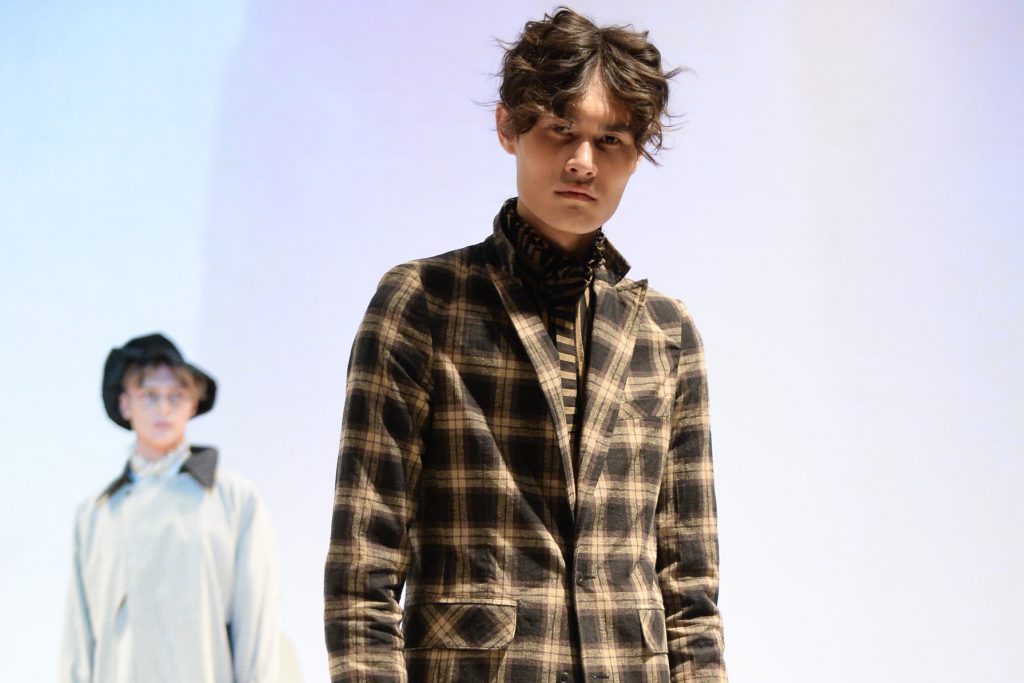 Featuring a mostly male cast of models, the look at Thomas Bálint's Fashion Environment presentation was androgynous and slightly romantic. "We're working with a really straight centre part and giving them this kind of soft wave," says Joao. "For the guys with longer hair, we're giving them that messy, disheveled type of bun." The waves were created with a 3/4-inch curling iron, sprayed with Redken Fashion Waves 07, then brushed out with a wide-tooth comb for a lived-in look. The minimal makeup palette included Shiseido Cream Eye Colours in BL722 and BR727, and the addition of an exaggerated lip line on a few of the models using Smashbox's Liquid Eyeliner.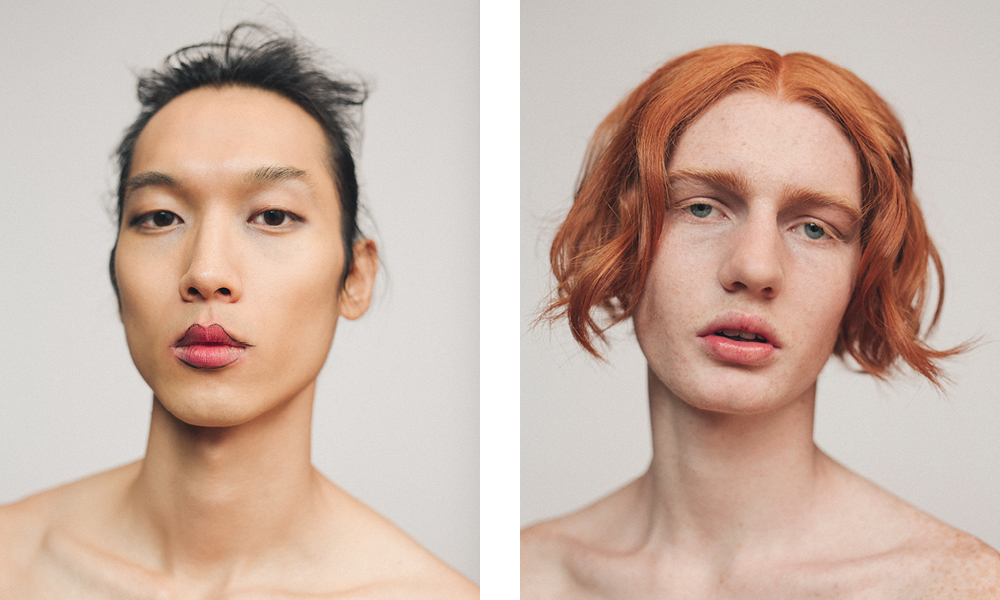 ZORAN DOBRIC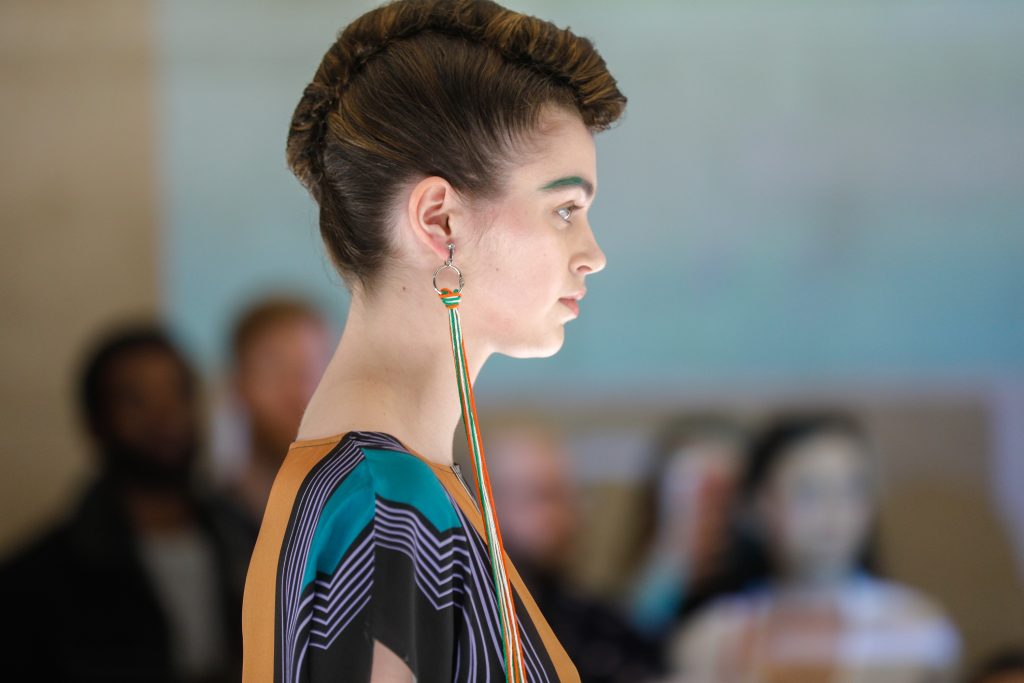 At the Gardiner Museum, Zoran Dobric's futuristic "KOHAZE" collection was paired with what Joao describes as "a French twist that goes all the way from back to front," created and rolled with the help of Redken Guts 10 Volumizing Spray, along with a polished makeup look that also happened to feature fantastic, green-tinged brows designed by Otis. "I'm mixing a bunch of green colors together," says Otis, who worked with Urban Decay Pencils in Mildew and Junkie. "But I think for the consumer it's just [about] experimenting."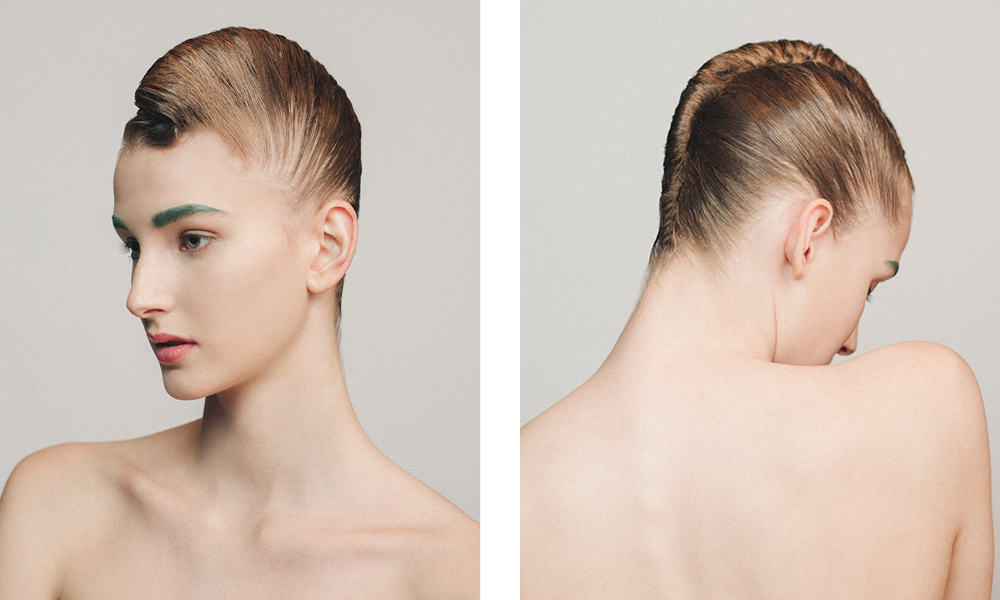 LESLEY HAMPTON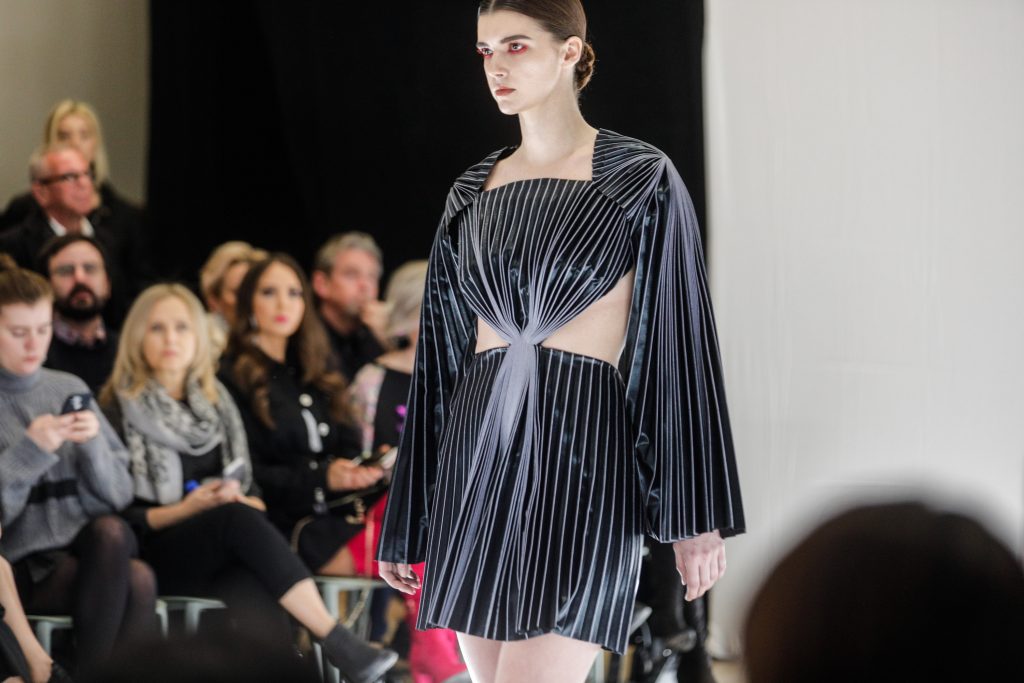 Lesley Hampton's stunning "Eighteen Seventy Six" eveningwear collection played homage to her Indigenous roots and featured a cast of all-Indigenous models. Models sported a memorable crimson lash and eye, created by Otis using Urban Decay Lash Primer and Dior On Stage Liquid Eyeliner in Matte Red, hair with a deep-centre part, and a braided bun. "It's something classic and feminine, but strong at the same time," says Joao.